The Washington swamp is full of snakes
Raymond Ibarahim: El Watan, one of Egypt's most widely circulated and read newspapers, has published a report discussing the Muslim Brotherhood's influence over the United States, especially in the context of inciting pro-Brotherhood policies against Egypt's popular June 30 Revolution, which resulted in the ousting of Muhammad Morsi and the Brotherhood from power.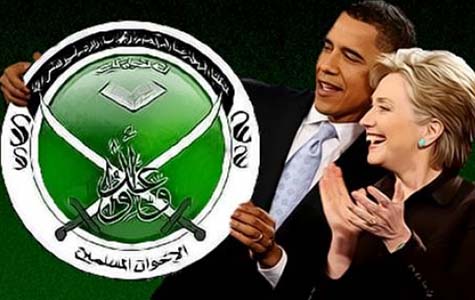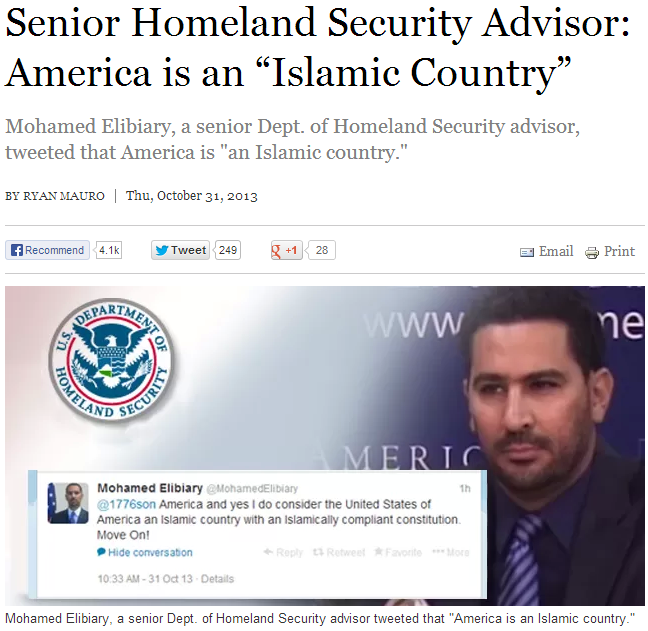 A senior advisor to the Department of Homeland Security, Mohamed Elibiary, says that America is "an Islamic country" and continues to argue that the Muslim Brotherhood is comparable to Christian evangelicals.
Elibiary is a member of the Homeland Security Advisory Council and was promoted in September. He also served on the Department of Homeland Security's Countering Violent Extremism Working Group and the Faith-based Security and Communications Advisory Committee.
He is also a long-time Texas Republican Party official and was a delegate for Senator John McCain in 2008.
More here. H/T: Fjordman