As well as its support for ties with a genocidal regime whose founding document is based on the antisemitic forgery of the Protocols of Zion, its report contained a multitude of factual errors.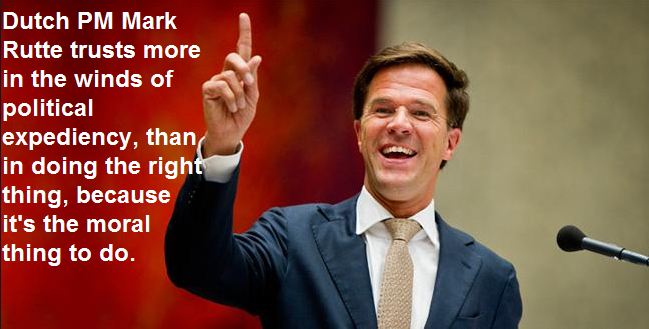 I had published earlier the original Simon Wiesenthal Center letter to Dutch PM Rutte which was very stern worded, concerning a report by the government advisory body AIV. The SWC recommended that the Dutch government disband the body because of its manipulated and poor report which recommends loosening contacts with Israel and establishing contacts with Hamas. Published below is the reply, but first, here are two observations:
Firstly, The Dutch Prime Minister does not refer to the fact that the AIV, which produced the scandalous report is financed with Dutch government money.

Secondly, he does not refer to the 38% of Dutchmen mentioned in the SWC letter who believe that Israel is conducting a war of extermination against the Palestinians.
Reply of Dutch Prime Minister Rutte to Simon Wiesenthal center.