Saudi Arabia, a place where can still visit the seventh century and not be in a museum.
THE SAUDI NOOSE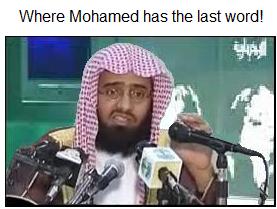 TSN: "We would love to rid the world of evil, but then we couldn't be born."
Women drivers responsible for social evil, Saudi mufti says
Top Saudi cleric says issue of granting women right to drive is not a major concern
AFP
Published: 17:00 November 28, 2013
Riyadh: The grand mufti of Saudi Arabia said a ban on women driving in the conservative Gulf state protects society from "evil", in remarks published in the press on Thursday.
Shaikh Abdul Aziz Bin Abdullah Al Shaikh, in a speech delivered on Wednesday in the holy city of Madinah, said the issue of giving women the right to drive should not be "one of society's major concerns".
The kingdom's most senior cleric called for "the matter to be considered from the perspective of protecting society from evil" which, according to him, included letting women drive.
His comments came as activists said they had been assured by Interior Minister Prince Mohammad Bin Nayef that authorities were reassessing the controversial Saudi ban on women drivers.