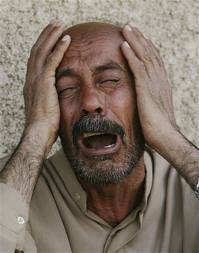 25 dead as car bombs rock Iraq
AFP | Nov 28, 2013, 08.25 PM IST
BAGHDAD: Attacks in Iraq killed 25 people Thursday as 11 car bombs struck nationwide, the latest in a surge of violence sparking fears Iraq is slipping back into all-out sectarian war.
The bloodshed, in which more than 6,000 people have been killed this year, is part of the worst prolonged stretch of unrest since 2008 and comes just months before a general election, forcing Baghdad to appeal for international help in battling militancy.
Although there have been no claims of responsibility for much of the unrest, which has drawn international condemnation, officials are concerned about a resurgent al-Qaida emboldened by the civil war raging in neighbouring Syria.
Attacks struck across the country, from the northern hub of Mosul to Kut in the south. They cut down civilians as well as security forces in a wide variety of incidents targeting markets, bus stations, a funeral tent and the convoy of a top police official, security and medical sources said.
Hezbollah minister's nephew killed in Syria, returned home:
Agriculture Minister Hussein Hajj Hasan attends a meeting in Beirut, Wednesday, April 4, 2012. (The Daily Star/Hasan Shaaban)
November 28, 2013 11:32 AM (Last updated: November 28, 2013 04:35 PM)
The Daily Star Agriculture Minister Hussein Hajj Hasan attends a meeting in Beirut, Wednesday, April 4, 2012. (The Daily Star/Hasan Shaaban)"
 BEIRUT: The nephew of a Hezbollah minister was killed in recent fighting in Syria, security sources said Thursday, adding that the body of the slain fighter was returned to Lebanon for burial.
The sources said that the body of Hezbollah fighter Majd Fouad Hajj Hasan, the nephew of caretaker Agriculture Minister Hussein Hajj Hasan, was brought from Syria across the northern border into Lebanon at dawn Thursday.
They said Hasan, whose funeral was held in the Beirut southern suburb of Burj al-Barajneh later in the day, was killed during the battles raging around the Qalamoun range spanning Syria and Lebanon.
Troops loyal to Syrian President Bashar Assad and rebels clashed on two key fronts near Damascus early in the day, activists told Agence France Presse. They said the battles raged around the Qalamoun area that links Damascus to the central city of Homs and east of the capital where rebels are fighting to break a year-long siege.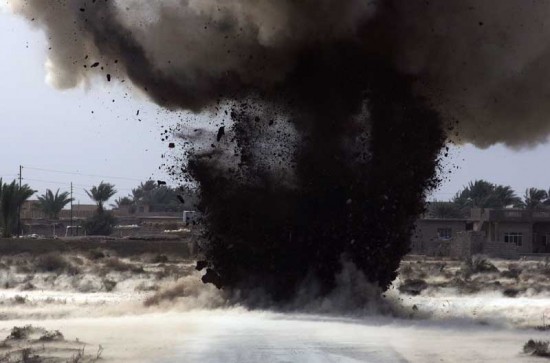 3 suspected militants killed in drone attack in Pakistan
At least three suspected militants were killed when two missiles fired by a U.S. drone hit a house in Pakistan's North Waziristan Agency, amid anti-drone protests being staged in the country.
Several people were also reported injured in the strike at Angar Kalli village near Miramshah Tehsil in North Waziristan last night, local media reports said on Friday.
The identity of those killed or injured could not be ascertained.
The reports said that drones had been hovering over the area for hours.
The attack comes at a time when the Pakistan Tehreek-e-Insaf-led government in Khyber-Pakhtunkhwa has taken an increasingly anti-drone stance with regular sit-ins being organised to stop NATO supply lines.
Sudan health workers killed in Darfur: UN
November 29, 2013 11:07 AM
Child receives a meningitis vaccination at the community center in Al Neem camp for Internally Displaced People in El Daein, East Darfur October 8, 2012.
(REUTERS/UNAMID/Albert Gonzalez Farran/Handout)KHARTOUM: Two Sudanese health ministry workers helping to vaccinate children in the Darfur region have been killed, the United Nations said on Saturday, condemning the incident.
The victims, a vaccinator and a driver, were part of a team inoculating vulnerable children against measles in West Darfur state, Ali Al-Za'tari, the UN's chief in Sudan, said in a statement.It did not say exactly how they died, or when."
I call on all parties to ensure the protection of all personnel working to deliver assistance to populations in need throughout Sudan," Za'tari said.
Violence has worsened in Darfur, where at least 460,000 people have been displaced by fighting this year, the United Nations says.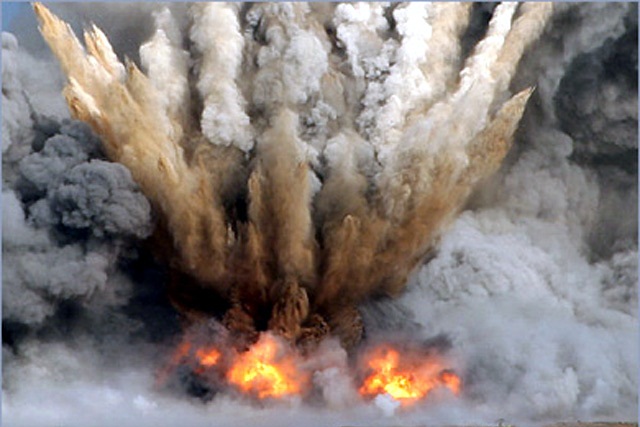 Libya: Blast at Brak al-Shati arms depot kills 30
At least 30 people have been killed in an explosion at a weapons depot in southern Libya, officials say.
The blast is believed to have occurred after a group of people, reportedly including African immigrants, were trying to steal copper.
A hospital near the depot in Brak al-Shati, near the city of Sabha, says it is treating the injured.
Meanwhile, four soldiers have been killed in another day of violence in the restive eastern city of Benghazi.
In one incident, three naval officers were killed, and six others were injured, in clashes with members of the Salafist militia group Ansar al-Sharia.
Fighting broke out after naval officers arrested four people at their checkpoint when "a vehicle search found weapons and money", the army's special forces commander in Benghazi, Wanis Abu-Khamada, said.
Earlier on in the day, a soldier was reportedly shot in the head in a drive-by shooting in another part of Benghazi.