Congratulations Diana, you deserve it!
And thanks for the honorable mention in your book, The Rebuttal, the collection of emails and blog posts and articles that defended you and your excellent work from the irrational onslaught of your detractors. I'll always cherish the number 75! 🙂
NOTE: History on the Pumpkin Papers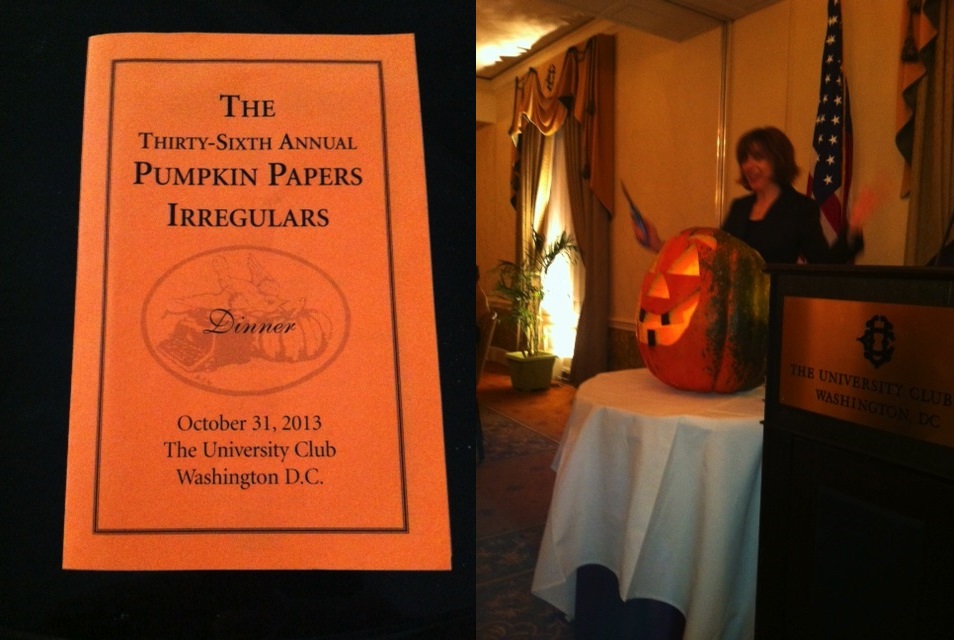 I am very happy to reveal that at this year's gathering of the Pumpkins Papers Irregulars, a deluxe dinner held in Washington by intelligence experts and interested observers to honor the memory of Whittaker Chambers and his triumph over the traitor Alger Hiss, I was given the annual honor of lighting the pumpkin and later addressing the assembly about American Betrayal. More here at Diana's.