The Marxist-In-Chief has continuously positioned himself as a prodigy of Lincoln's, which we all knew to be a sham, a crass political maneuver that never had anyone fooled. Perhaps therein lies the reason for his absence.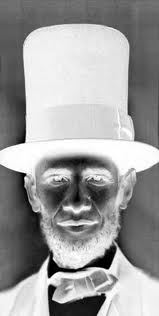 Obama chickens out, skips Gettysburg ceremony – commentary
By Donald Gilliland | dgilliland@pennlive.com
on October 31, 2013 at 8:00 AM, updated October 31, 2013 at 8:03 AM
Sally Jewell.
John Usher.
Ring any bells?
Didn't think so.
They're both nobodies – well, actually, they're both Secretaries of the Interior.
The difference is when Usher travelled to Gettysburg, he went with his President.
When Jewell goes this November, she'll be the headliner – her President is taking a pass.
Obama will be a no-show at the 150th anniversary of Lincoln's Gettysburg Address.
For a president who has so demonstrably associated himself with Lincoln – the heir of Lincoln's policies who announced his candidacy from the steps of the Old State Capitol in Springfield and used the Lincoln Bible (twice) at his inauguration – this is nothing less than a profile in cowardice.
NOTE: These soldiers of the Union would never recognize Marxist Obama as representing them either. They rejected all forms of government tyranny, for it all comes down to one thing, slavery of the individual.