Unlike the U.S. constitution, the Europeans have nothing to point to in order to save itself.
The EU will indeed collapse, just how soon that collapse will occur is the question. That said, in the wake of that collapse, I would rather see EU critical parties co-opting the party platform of the Vlaams Belang, one of the sharpest out there, that makes implicit calls for limited government, protection of national borders, safeguarding of property rights and a guiding emphasis on individual responsibility in place of drone-like reliance on the state.
NOTE: What we need in the wake of an eventual EU collapse, is an end to statism, and a resurgence of the rights of the individual, free from tyranny and oppressive governments, foreign and domestic, and an economy based on true free market principles.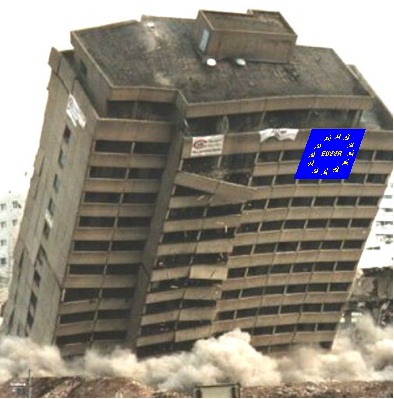 Marine Le Pen: EU will collapse like the Soviet Union
Marine Le Pen aims to set up radical, anti-Europe faction in the European parliament with help of Geert Wilders, the Dutch MP
Marine Le Pen criticised the EU as a 'global anomaly' Photo: AFP
By Martin Banks, Henry Samuel and Alex Spillius
6:05PM BST 16 Oct 2013
The leader of France's far-Right party has vowed that the European Union would "collapse like the Soviet Union" as she conspired to form what would be the most radical faction yet seen in the European parliament.
She said Europe's population had "no control" over their economy or currency, nor over the movement of people in their territory.
"I believe that the EU is like the Soviet Union now: it is not improvable," she said. "The EU will collapse like the Soviet Union collapsed."