Oh, and I'm sure that the apologists will insist that girls forced to sit in back rows and non-Muslim staff forced to wear the scarf had nothing to do with Islamic inspired misogyny and supremacist ideology.
NOTE: An Islamic school in the Netherlands has to close its doors due to a fraudulent exams scandal.
H/T: Gaia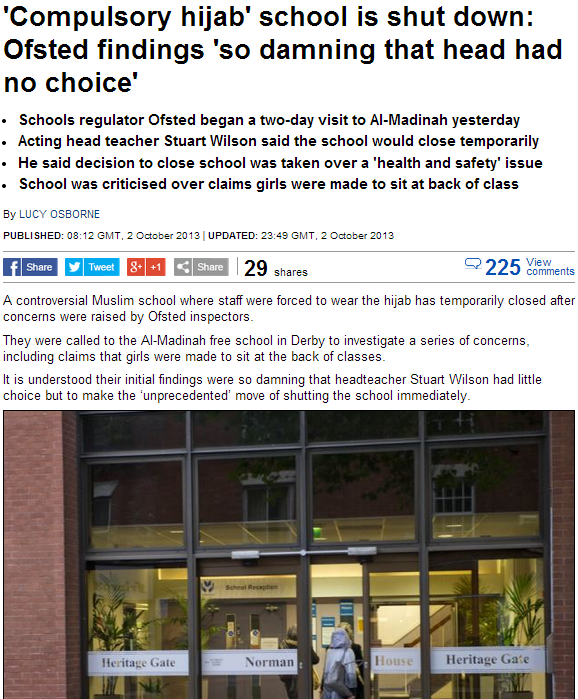 Many parents learnt of the move in a one-line letter handed out when they picked their children up after school on Tuesday.
Some arrived at the school yesterday seeking answers. They were simply told there was a 'health and safety issue' and it was 'hoped the school would re-open by Monday'.
Ofsted said it could not disclose its full concerns until the inspection is complete, which could take several days.