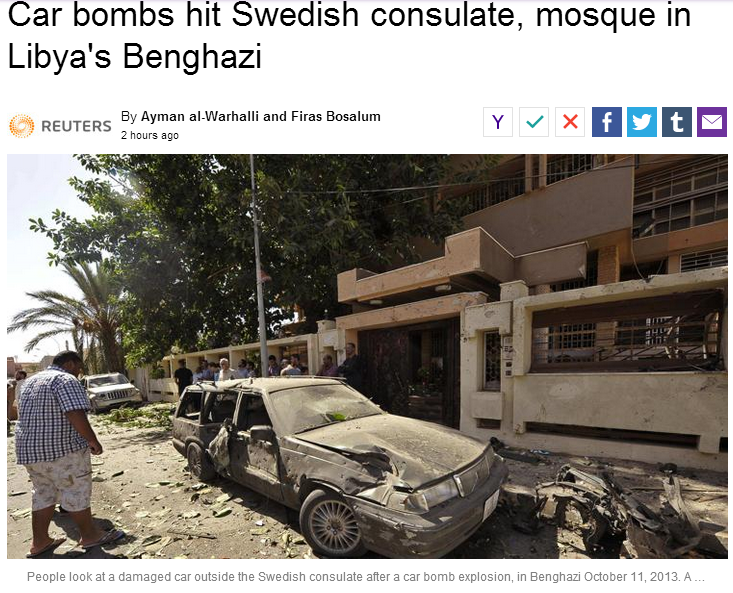 Car bomb hits Swedish, Finnish consulates in Libya
Esad Mohamed, Associated Press9:11 a.m. EDT October 11, 2013
TRIPOLI, Libya (AP) — A car bomb exploded outside a building housing the Swedish and Finnish consulates in the eastern Libyan city of Benghazi on Friday, badly damaging it but causing no casualties, Libyan and Swedish officials said.
The blast reflected the deep insecurity in the North African nation, where multiple armed militias run rampant — many of them dominated by Islamic militants — and the central government is too weak to rein them in.
The violence is particularly sharp in Benghazi, the country's second largest city, which has seen frequent killings of Libyan security officials and a string of attacks on diplomatic facilities, most notably the Sept. 11, 2012 storming of a U.S. diplomatic post that killed the ambassador and three other Americans.
More here. H/T Vlad