Over and over and over again……..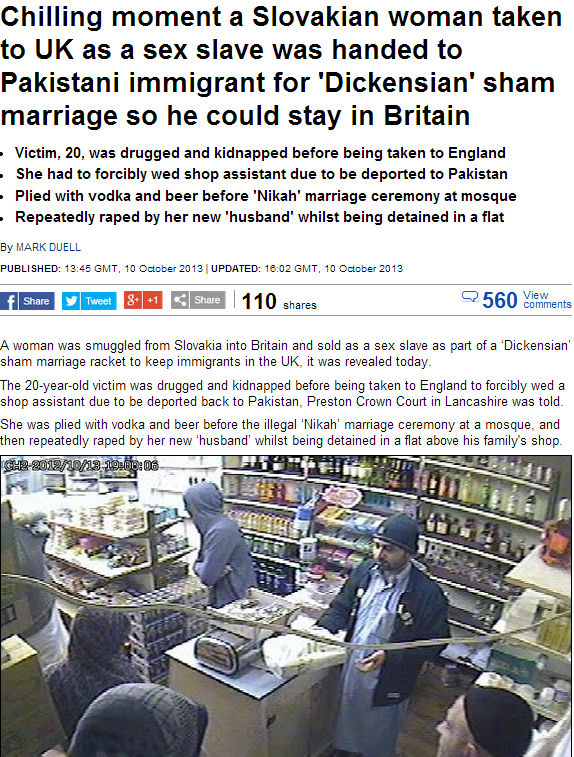 She was rescued from a house in October 2012 following a series of raids on homes in Burnley, Lancashire, and Bradford, West Yorkshire, following a tip-off she was being held against her will.
Police believe several locals turned a blind eye to her ordeal, and fear she is among several women abducted from Eastern Europe then sold for £6,000 to immigrant men looking to stay in Britain.
Phillip Boyd, prosecuting, told the court that the woman had no understanding of what was going on during the ceremony at the Burnley mosque because she spoke no English.