Barack Obama internalized this from his earliest years, from all the commie mentoring he got as a kid and later in life, formalized, at those oasis's of tyranny in a sea of democracy….ivy league universities.
Courtesy of Stefan Metzeler: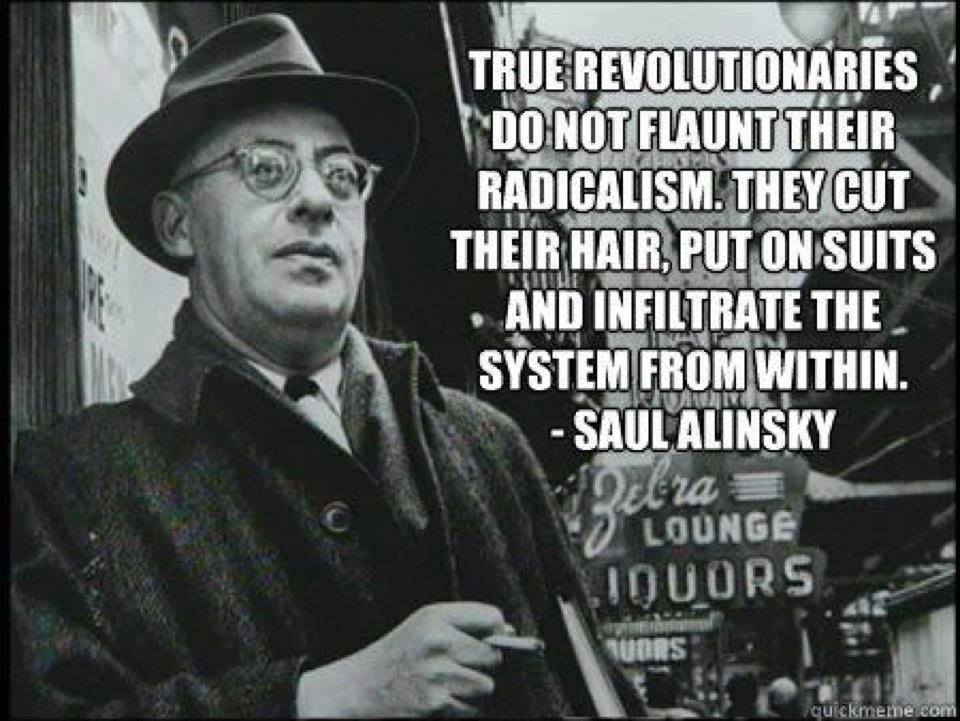 An interesting side note, a few years ago while visiting my home state of Michigan, I visited Henry Ford Museum in Dearborn, and came across the exhibit dedicated to Rosa Parks, (a real hero in my book).
It had the bus (replica?) that she rode on that drove her into the front pages of history, the very same one Obama had a picture of himself looking out one of the windows of the bus on the left side (appropriate).
What's interesting to me, is that on the wall opposite of the left side of that bus, was a copy of Saul Alinsky's 'Rules for Radicals' encased in a clear case of thick plastic. It's very possible he was staring at it when that picture was taken.