h/t: VLAD & M
Julkaistu 21.10.2013
Number of injured in an explosion on a bus in Volgograd has reached 27 people, said the Center for Emergency Medicine of the region. "Five people were killed and 27 injured. The condition of the 19 were rated from mild to moderate severity, eight are in intensive care, the condition of three of them are rated as extremely serious.
6 killed in Russia bus explosion; suicide bombing suspected
By Arkady Irshenko, CNN
October 21, 2013 — Updated 1524 GMT (2324 HKT)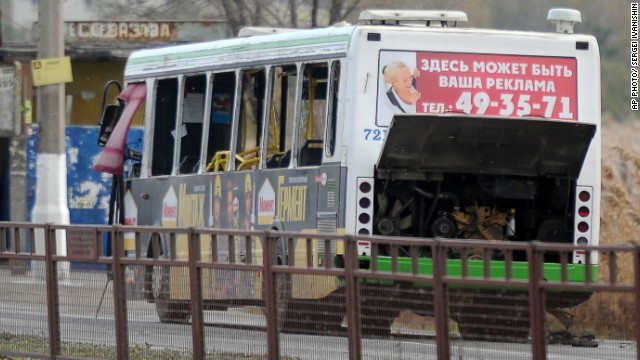 Moscow (CNN) — Investigators say they think a female suicide bomber caused a blast that ripped through a passenger bus in the southern Russian city of Volgograd on Monday afternoon, killing at least six people and injuring 32 others, Russian authorities said.
Early indications are that the bomber was a 30-year-old woman from Russia's semiautonomous republic of Dagestan, Russia's Investigative Committee said.
Video taken behind the bus from another vehicle — aired by state-run TV outlet Russia 24 — shows the bus moving on a busy road when the explosion occurred around 2 p.m., with at least one vehicle swerving out of the way.
Of the 32 injured, eight were in critical condition Monday evening, the Investigative Committee said.
Investigators say they think the bomber boarded the bus at a stop, and the blast happened shortly afterward, the committee said, citing in part a woman who survived the blast.
female suicide bomber recently converted to Islam
(RT) — The Investigative Committee has identified the woman who was the suicide bomber behind the blast: it's allegedly Naida Asiyalova, from Dagestan.
The preliminary information indicates that "the female suicide bomber recently converted to Islam, and was the wife of a militant leader," an Investigative Committee representative told the media.
Also, a grenade has been found under the vehicle and it's now being checked whether the explosive is live, a source in the security forces now at the scene told RIA Novosti.