Burkas to no avail.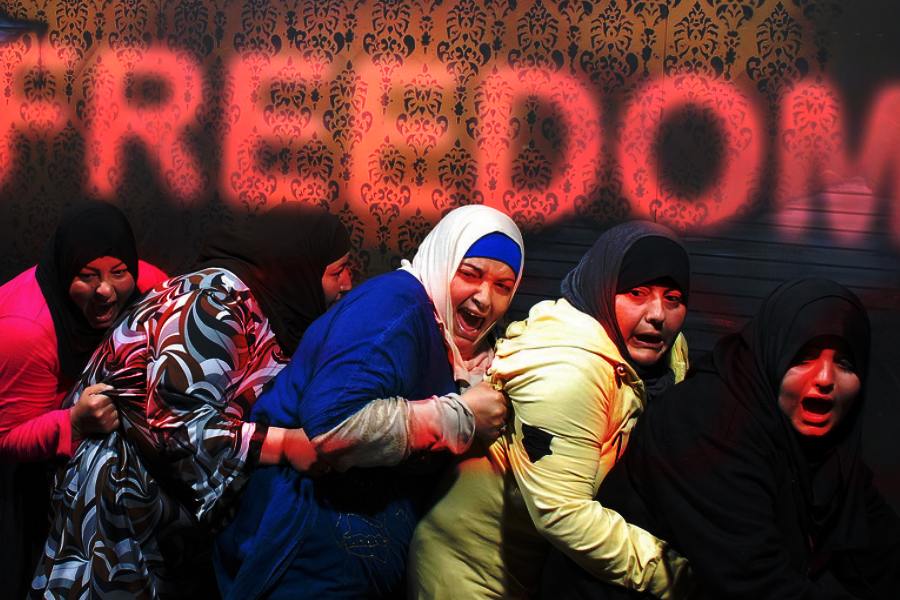 Pakistani assailant knifes 25 women victims this month
By Amjad Ali
ISLAMABAD (Reuters) – A young man has stabbed at least 25 women this month in a small Pakistani town, police said on Monday, and many women and girls are afraid to leave their homes.
"Most of the incidents have happened after sunset, but some schoolgirls were also attacked while going back home after school," said Haseeb-ul-Hassan, the spokesman for Sahiwal District in eastern Punjab province.
"We cannot confirm the total number of incidents, but it's between 25 to 30."
Doctors say most of the women in the town of Chichawatni, 450 km (300 miles) south of the capital, were stabbed on the legs, stomach or back. The attacker's motives are unclear, although police said he may be insane.
"Most of the women were stabbed after sunset, while two of them were wearing a burqa at the time they were attacked," Dr. Asim Waqar at Chichawatni hospital said by telephone.
He was referring to the head-to-toe garment with a mesh opening for the eyes that women in conservative areas must wear in the overwhelmingly Muslim country.