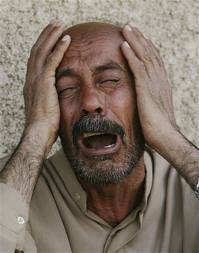 Officials: Bombings Across Iraq Kill 9 People
BAGHDAD October 24, 2013 (AP)
By SAMEER N. YACOUB Associated Press
Officials say a market bombing and an attack on policemen's homes killed nine people in central Iraq.
Police officials say a bomb went off inside a crowded outdoor market in the town of Youssifiyah, just south of Baghdad, on Friday. The attack killed five shoppers and wounded 15 people.
Earlier in the day, bombs exploded near several houses belonging to policemen in the central city of Baqouba, killing four people, including a woman. The explosives appeared to have been planted just outside the homes. Ten people were wounded in that attack.
Baqouba is a former al-Qaida stronghold 60 kilometers (35 miles) northeast of Baghdad.
Iraq PM warns of 'war of genocide' as attacks kill 49
By Salam FarajOctober 23, 2013 1:44 PM
Baghdad (AFP) – Iraqi Prime Minister Nuri al-Maliki warned on Wednesday that the country is facing a "war of genocide," as officials said militants killed 49 people in two days of attacks.
Violence has reached a level unseen since 2008, as Iraq emerged from a brutal conflict between minority Sunni Muslims and majority Shiites. Militants, including those linked to Al-Qaeda, a Sunni organisation, frequently target security forces and other government employees.
"It has become clear… that Iraq is subjected to a war of genocide targeting all of its components," Maliki said in his weekly address.
Al-Qaeda is once again "destroying the houses of citizens and killing them, and blowing up government departments," Maliki said.
Attacks in Iraq kill 48 in two days

Women grieve for a loss of a man killed in a bomb attack during a funeral procession at al-Amel neighborhood in Baghdad, Iraq, on Monday. (AP)
AGENCE FRANCE PRESSE
Published — Thursday 24 October 2013
BAGHDAD: Militants killed 48 people in two days of attacks in Iraq that included a coordinated series of suicide bombings and shootings in which 25 police died, officials said Wednesday.
Violence has reached a level not seen since 2008, and militants, including those linked to Al-Qaeda, frequently target Iraqi security forces and government employees.
Gunmen killed six people in the northern city of Mosul on Wednesday, while five people were shot dead in and near the city the day before.
In Baghdad, a roadside bomb in the Ghazaliyah area killed at least three people and wounded 11 on Wednesday, and another killed four people and wounded at least nine in Madain, in the south.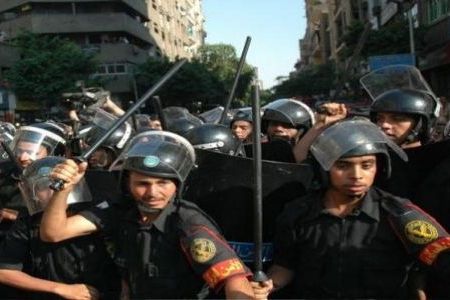 Gunmen kill police officer in Egypt, troops find underground hospital
EL-ARISH, Egypt, Oct. 24 (UPI) — Islamist militants shot and killed a policeman at a military checkpoint in el-Arish, Egypt, security sources said.
The attack occurred Wednesday when gunmen shot the 21-year-old officer, Ahram Online reported.
Also Wednesday, in the village of Sheik Zuweid, militants opened fire at a vehicle designed to transport infantry.
No injuries were reported, Ahram Online said.
Security forces also discovered an underground hospital in Sheik Zuweid Wednesday where insurgents were being treated and arms were being stored.
Syrian army seizes Damascus suburb from rebels: state TV
By Alexander Dziadosz
BEIRUT | Thu Oct 24, 2013 12:34pm EDT
(Reuters) – Syrian forces seized a suburb of Damascus on Thursday from rebels fighting to overthrow President Bashar al-Assad in a push that has shored up government control of the capital's outskirts, state television reported.
Assad's forces, backed by Shi'ite fighters from Lebanon, Iraq and Iran, have been gaining ground around Damascus since last month, storming several rebel-held suburbs and choking off supplies to others in the east and south.
Although neither side appears to have the strength to gain a decisive edge over the other in the 2-1/2-year-old conflict, the government's offensive has bolstered its position ahead of expected international peace talks.
Air force officer shot dead in Libya's Benghazi
A Libyan air force colonel was killed Thursday in Benghazi, the latest in a series of attacks on security forces in the cradle of the 2011 revolution.
"The head of air traffic controllers in Benina military base, Colonel Adel Khalil al-Tawahini, was killed Thursday morning," said Colonel Abdallah al-Zaidi, a security forces spokesperson.
Zaidi said unidentified gunmen fired on Tawahini as he left his home in the eastern city.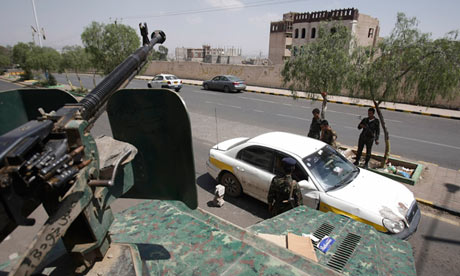 Gunmen kill Yemeni colonel in capital: security official
ADEN | Thu Oct 24, 2013 7:57am EDT
(Reuters) – Gunmen on a motor bike shot dead a senior Yemeni intelligence service officer on Thursday, in the latest of a string of drive-by shootings targeting the country's top brass.
Colonel Abdulrahman Mohammed al-Shami was leaving his home in the capital Sanaa' at noon when one of the two unidentified gunmen opened fire on him and fled, a local security official said. The colonel died immediately.
It was not immediately clear who was behind the attack, but authorities have blamed Islamist militants linked to al Qaeda for a string of similar shootings that have killed more than 80 officers in various parts of Yemen over the past two years.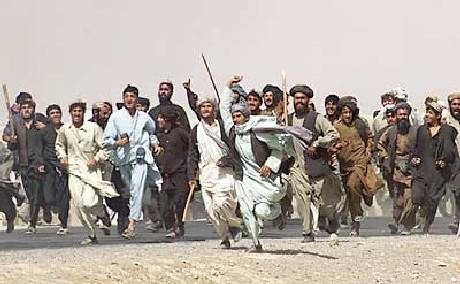 Taliban Kill 4 Police in Afghanistan
KABUL, Afghanistan October 24, 2013 (AP)
An Afghan official says a nighttime Taliban attack on a security outpost has killed four policemen in the country's west.
Police chief Sharafuddin Sharaf said on Thursday that the attack the previous night took place in the Bla Murghab district of Badghis province.
Sharaf says the Taliban tried to storm the security outpost, triggering a three-hour-long gunbattle and killing four members of the local police force.
Three policemen were also wounded in the attack.
Tunisia: National mourning for police killed in clashes
A wounded police officer receives treatment in a hospital in Sidi Bouzid
Tunisia's president has announced three days of national mourning for six officers killed by suspected militants in the central Sidi Bouzidi province.
President Moncef Marzouki was speaking on the second anniversary of the country's first free elections.
Earlier, PM Ali Larayedh confirmed the government would resign after talks with the opposition on appointing a caretaker administration were complete.
The negotiations are aimed at ending months of political crisis in Tunisia.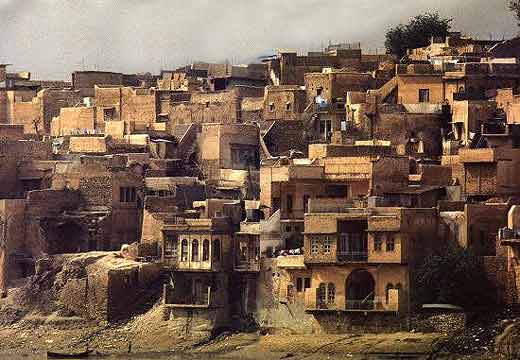 Iraq Attacks Kill 10, Including TV Cameraman
BAGHDAD October 24, 2013 (AP)
By SAMEER N. YACOUB Associated Press
Bombings and shootings across Iraq, including the killing of a television cameraman, left 10 people dead Thursday as a wave of violent attacks striking the country raged on, officials said.
The deadliest attack happened Thursday night when gunmen in a speeding car opened fire on a small fast food restaurant in Baghdad's western neighborhood of Amariyah, killing four people and wounding seven, authorities said. An hour later, police said a bomb exploded near a cafe in the town of Madain, 20 kilometers (14 miles) south of Baghdad. The blast killed two people and wounded seven, they said.
In the northern city of Mosul, police said gunmen killed Bashar al-Nuaimi, a cameraman working for local TV channel al-Moussilyah, as he was walking near his house. They offered no immediate motive for the attack, though journalists have been targeted by militants in the past. Also in Mosul, authorities said a suicide bomber set off his explosive belt at an army checkpoint, killing three soldiers and wounding seven.