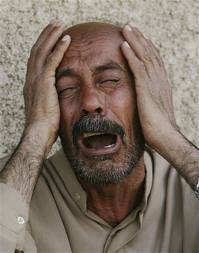 Egypt says insurgent attack on military convoy in Sinai kills soldier, civilian
By Associated Press, Published: October 22
EL-ARISH, Egypt — Insurgents ambushed an Egyptian army convoy in northern Sinai early Tuesday killing a soldier and a civilian, the local government and the military said, the latest in a rising wave of attacks in the volatile peninsula.
Military spokesman Col. Ahmed Mohammed Ali said the attackers targeted two buses transporting soldiers, detonating three explosive devices and spraying the vehicles with gunfire as they drove down a main road linking the border town of Rafah with el-Arish, the capital of northern Sinai.
In a statement published on his official Facebook page, Ali said forces securing the buses returned fire, forcing the attackers to flee.
He added that one soldier and a civilian driver died in the attack and five soldiers were wounded. The wounded soldiers, some described as being in critical condition, were taken to the military hospital in el-Arish.
U.S. drone strikes killed Pakistani grandmother, laborers: Amnesty
By Katharine Houreld
ISLAMABAD | Tue Oct 22, 2013 12:08am EDT
(Reuters) – U.S. drone strikes killed a Pakistani grandmother and 18 civilian laborers last year, Amnesty International said on Tuesday, shedding new light on a major source of tension in U.S.-Pakistani relations.
Islamabad publicly opposes drone attacks, saying they kill too many civilians in addition to their intended target – Islamist militants. The precise extent of human loss on the ground is unclear, however, because independent journalists and researchers have only limited access to the affected regions.
Pakistan's North Waziristan is the area of the most intensive U.S. drone campaign in the world. Many jihadi fighters have been eliminated, but neither the Pakistani government nor the United States releases details about those killed.
Amnesty said it had conducted a detailed investigation into two strikes in North Waziristan, yielding a report based on more than 60 interviews conducted by teams of researchers working independently of each other.
"We were really shocked, especially with the grandmother case. At first we thought, that can't be true – there must be something more to this," said Mustafa Qadri, the Amnesty researcher who wrote the report.
"People who are clearly no imminent threat to the U.S., are not fighting against the U.S., are being killed. The U.S. has to come clean publicly with the justifications for these killings."
London-based Amnesty said a drone strike in the village of Ghundi Kala in October 2012 killed Mamana Bibi, 68, the wife of a retired school principal, as she was gathering vegetables.
US strikes in Yemen have killed dozens of civilians, says report
Human Rights Watch says 57 civilians have been killed in six drone and plane attacks that 'clearly or possibly' violated international law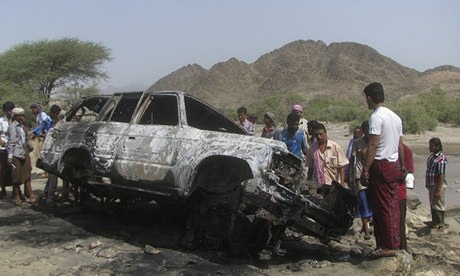 US missile strikes, including armed drone attacks, have killed dozens of civilians in Yemen as Washington tries to crack down on al-Qaida in the country, a prominent human rights organisation said on Tuesday.
In a 96-page report, Human Rights Watch detailed what it called six "unacknowledged" US military attacks on targets in Yemen, which either clearly, or possibly, violated international law.
Eighty-two people, 57 of whom were civilians, were killed during the six attacks studied. One of the incidents occurred in 2009. The other five happened in 2012-2013.
The Human Rights Watch report came as Amnesty International issued a report on US drone strikes in Pakistan.
Two strikes in Yemen – one in September 2012 and the other in December 2009 – caused what Human Rights Watch called the largest numbers of civilian casualties.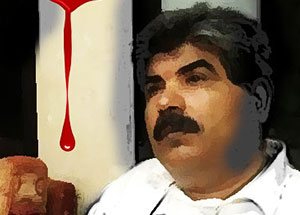 Tunisia kills top terrorist
By Mona Yahia in Tunis for Magharebia – 22/10/2013
A man implicated in the murders of Tunisian opposition politicians Chokri Belaid and Mohamed Brahmi was among the terrorists killed last week during a Béja military offensive, TAP quoted a security source as saying on Monday (October 21st).
Lotfi Ezzine and other suspects were plotting more assassinations against politicians, security officials and rights activists, but the security services thwarted their plans, the interior ministry said.
"Security and military forces killed nine terrorists and arrested four others, while two escaped," Tunisian Interior Ministry spokesperson Mohammed Ali Aroui said in a press conference on Saturday.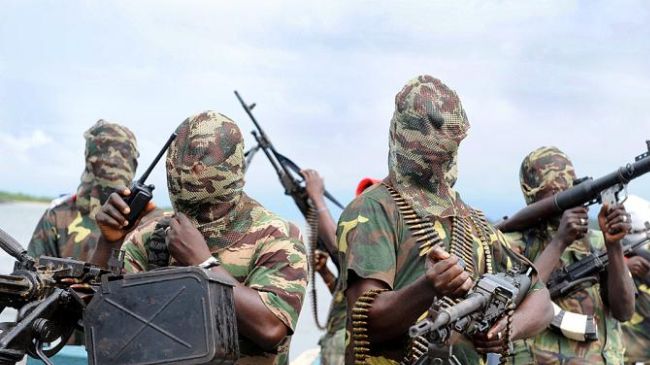 Nigeria military says killed 37 Boko Haram Islamists
(AFP) – 13 hours ago
Maiduguri — Nigeria's military said Tuesday it killed 37 suspected Boko Haram fighters in a ground and air assault on an insurgent camp in the northeast, the epicentre of the Islamist group's four-year uprising.
The military attacked a suspected Boko Haram camp in Borno state, said military spokesman Aliyu Danja.
The military recovered arms and ammunition and destroyed vehicles and motorcycles belonging to suspected Islamists, he said.
"The operation which commenced (on) Monday involved a coordinated ground and air assault," said Danja.
"It was aimed at destroying the terrorists' camp… A total of 37 suspected Boko Haram militants were killed in (a) cross fire exchange."
The account could not be independently verified.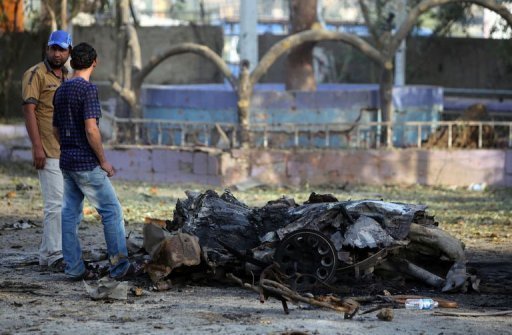 (File photo)
Militants target Iraq security forces in checkpoint attacks
RAMADI, Iraq | Tue Oct 22, 2013 8:33pm BST
(Reuters) – Militants killed at least 22 members of the security forces in Iraq on Tuesday, mostly in attacks on police and military checkpoints, with the western Anbar province bearing the brunt of the violence, sources said.
No group immediately claimed responsibility for the suicide and gun attacks, but Sunni Muslim insurgents, including al Qaeda, have regularly targeted security personnel and others working for the Shi'ite-led government.
At least 60 members of the security forces were also wounded in the attacks, the sources said.