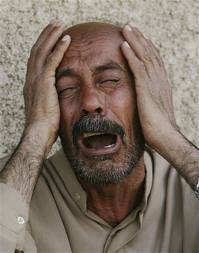 Six killed, 15 wounded in bomb attacks in Iraq's Anbar
RAMADI, Iraq, Oct. 21 (Xinhua) — Up to six policemen were killed and 15 others wounded on Monday in coordinated bomb attacks, including two suicide bombings, on a police headquarters in Iraq's western province of Anbar, a provincial police source said.
"The latest report said that six policemen were killed and 15 others wounded, including a police officer," the source told Xinhua on condition of anonymity.
The attacks occurred in the morning when two suicide bombers blew themselves up at the police command of the city of Fallujah, some 50 km west of the Iraqi capital of Baghdad, the source said.
The suicide bombings were followed by mortar barrage and small arms fire by gunmen on the site, sparking fierce clashes between the guards and the attackers, the source added.
Senior Rebel commander killed in southern Syria
A senior rebel commander in southern Syria has been killed while fighting government troops near the city of Deraa, activists and state media say.
Yasser al-Abboud, a former Syrian army officer who defected, reportedly died while leading an assault on army checkpoints in the town of Tafas.
Known as Abu Ammar, he headed the rebel Supreme Military Council's "operations room" in eastern Deraa province.
State television described him as a "criminal, treacherous… deserter".
Mr Abboud was the leader of the Fallujah-Horan Brigade, and one activist told the AFP news agency that he was "one of the most effective commanders on the ground".
Pakistan train derails in bombing, killing at least 7
By Tim Craig and Haq Nawaz Khan, Published: October 21 E-mail the writer
ISLAMABAD, Pakistan — A passenger train derailed Monday in Pakistan's restive Baluchistan province when a bomb detonated next to it, killing at least seven people, officials said.
The Jaffar Express train was traveling from Rawalpindi to Quetta when the attack occurred mid-morning, about 300 miles from its destination.
Riaz Ahmed, a railway police officer in Quetta, said the bomb had been planted on the tracks. But Pakistan's railway minister, Khwaja Saad Rafiq, told local news media that authorities also are investigating whether a suicide bomber could be to blame.
Seven passengers, including three brothers traveling together, were killed, and at least a dozen others were injured, Ahmed said. Four train cars flipped when the bomb detonated, he added.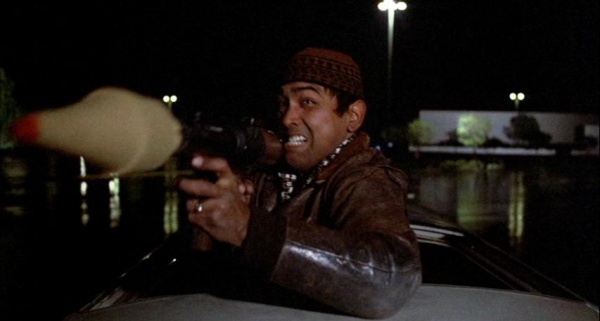 5 killed in armed clashes over residential allocations in Libya
TRIPOLI, Oct. 21 (Xinhua) — Five people were killed and four others wounded in armed clashes following an allocation dispute in a residential complex in Libya, security sources said Monday.
"Armed clashes erupted two days ago between some residents in the town of Touche, following a dispute on the allocation of apartments in the residential compound recently built by the government," an officer of the national security forces told Xinhua on condition of anonymity.
"In the two days of fighting five people were reportedly killed and four injured," he said.
The source said security forces were sent to Touche, 1,000 km south of Tripoli, on Sunday to restore order in the residential compound.
The mission might last longer as the tension was very high, he added.
4 killed near Algeria's border with Tunisia
Algiers – Arab TodayMonday, 21 October 2013 14:51 GMT
Four terrorists have been killed in the wake of clashes with military troops in Algeria's Tebessa state near the border with Tunisia, said military Algerian sources on Monday. Three of the four are Tunisian and one is from Algeria, said the sources. Five soldiers were injured in the clashes, added the sources.
Source: MENA
Ethiopian soldiers among killed in Somalia bombing
Security forces gather at the scene of a suicide bomb attack on a cafe in Beledweyne, Somalia. Islamist militant group al-Shabab claimed responsibility for the attack.
New York TimesOctober 20, 2013NAIROBI, Kenya — More than a dozen people, including at least four Ethiopian soldiers, were killed Saturday in a suicide attack on a cafe in western Somalia, near the border with Ethiopia. Al-Shabab, the militant Somali Islamist group, claimed responsibility.
South Sudan: Jonglei militia 'kills dozens'
Some 78 people have been killed and scores wounded in an attack on villages in South Sudan's Jonglei state, the local MP has told the BBC.
The attackers were believed to be members of David Yau Yau's rebel group, said MP Deng Dau.
Jonglei is badly affected by ethnic rivalries and disputes over land and cattle ownership.
More than 1,500 people are estimated to have been killed in the area since South Sudan's independence in 2011.