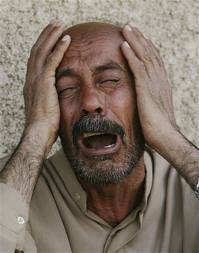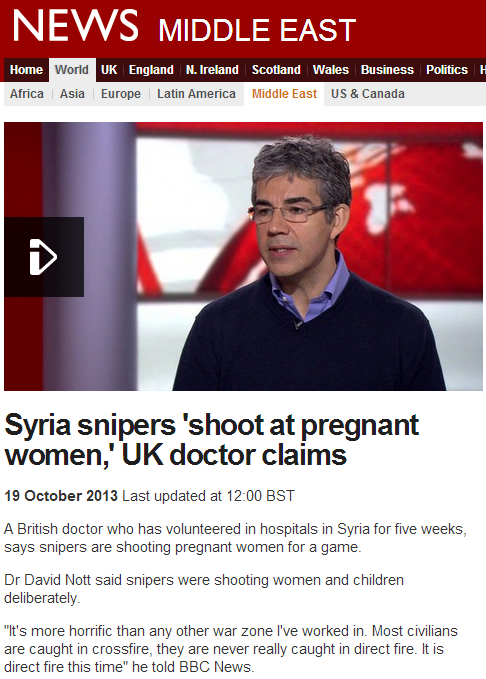 BBC. (Still lacking detailed investigation)
Suicide bombings kill at least 12 across Iraq – police
BAGHDAD | Sun Oct 20, 2013 1:17pm BST
(Reuters) – A wave of suicide bomb attacks on security personnel and government buildings killed at least 12 people across Iraq on Sunday, police said.
In what appeared to be coordinated strikes, bombers, some driving cars packed with explosives, attacked sites in the town of Rawa, 260 km (160 miles) northwest of Baghdad. Another bomber hit a busy street in the northern city of Samarra.
No one claimed responsibility for the blasts, though Sunni Muslim insurgents, including al Qaeda, have regularly targeted security personnel and others working for the Shi'ite-led government.
Gunmen shoot and kill four policemen in Pakistan's city of Peshawar
Pakistani policemen guard an area of Peshawar (file photo)
Sun Oct 20, 2013 5:37PM
A group of heavily-armed gunmen has ambushed a police checkpoint in Pakistan's northwestern city of Peshawar, killing at least four policemen and injuring several others.
Local officials say the security personnel were killed after four attackers riding motorbikes sprayed the police checkpoint with bullets in Phari Pura area of the volatile city on Sunday.
Security sources said the attackers managed to flee the scene before the policemen cordoned off the area.
Syria crisis: Damascus blast 'kills 16 soldiers'
The BBC's Jim Muir says at least two bombs appear to have been dropped by planes in retaliation for the attack
At least 16 Syrian soldiers have been killed in a suicide bombing and fighting that followed in a Damascus suburb, activists say.
The blast triggered clashes at a checkpoint near the mainly-Christian area of Jaramana, the Syrian Observatory for Human Rights said.
State media blamed "terrorists" for the explosion but did not give details.
Earlier, the US urged the Syrian government to allow aid to reach starving civilians in Damascus.
Syria conflict: Hama truck bomb 'kills at least 30'
Sebastian Usher reports on the bombing
At least 30 people have been killed by a suicide truck bombing on the edge of the central Syrian city of Hama.
State news agency Sana said Syrian rebels had driven a truck laden with over a tonne of explosives into a government checkpoint on a busy road.
The explosion appears to have set ablaze a nearby petrol tanker, increasing the damage and casualties.
The UK-based Syrian Observatory for Human Rights said the al-Qaeda-linked al-Nusra Front carried out the attack.
"A man detonated a truck laden with explosives at a checkpoint near an agricultural vehicles company on the road linking Hama to Salamiya," the Observatory said.
Assassination pushes Libya towards civil war two years after Gaddafi's death
Fighting rages in Benghazi as Tripoli braces for fallout from the kidnapping of prime minister Ali Zaidan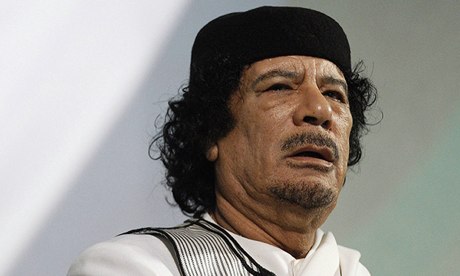 Muammar Gaddafi in 2010, a year before he was captured and killed. Photograph: Max Rossi/Reuters
Libya marks the second anniversary of the death of Muammar Gaddafiwith the country on the brink of a new civil war and fighting raging in the eastern city of Benghazi, birthplace of its Arab spring revolution.
Violence between radical militias and regular forces broke out on Friday night and continued yesterday, while the capital Tripoli is braced for fallout from the kidnapping earlier this month of prime minister Ali Zaidan. Federalists in Cyrenaica, home to most of Libya's oil, open their own independent parliament in Benghazi this week, in a step that may herald the breakup of the country.
For months, radical militias and regular forces in Benghazi have fought a tit-for-tat war. Last week two soldiers had their throats slit as they slept in an army base. But Friday's killing of Libya's military police commander, Ahmed al-Barghathi, shot as he left a mosque, has became the trigger for wider violence. Hours after an assassination branded a "heinous act" by US ambassador Deborah Jones, armed units stormed the Benghazi home of a prominent militia commander, Wissam Ben Hamid, with guns and rockets.
Fighting continued into the night, with army units heading for the home of a second militia commander, Ahmed Abu Khattala, indicted by the US for the killing of US ambassador Chris Stevens last year. There, they were turned back by powerful militia units.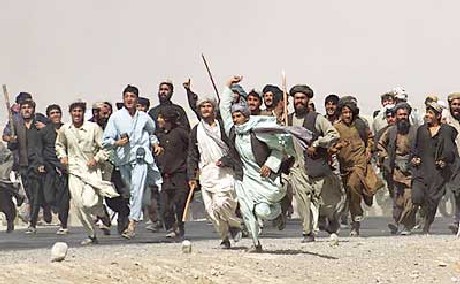 9 Taliban (TT: militants) Islamic terrorists, no civilians, killed in Afghanistan airstrike
Oct. 20, 2013  |  11:50 AM
ASADABAD, Afghanistan, Oct. 20 (UPI) — At least nine Taliban militants were killed in a NATO airstrike in the Kunar province of Afghanistan, local authorities said.
The militants were killed in two separate airstrikes in the Wataput and Chapa Dara districts, the Khaama Press reported.
The strikes took place Saturday night, and no civilian casualties were reported.