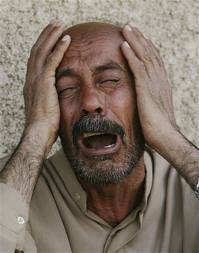 5 killed in attacks in Iraq
Updated: 2013-10-14 22:13:00
(Xinhua)
BAGHDAD, October 14 (Xinhua) — Five people, including a town councillor, were killed and nine wounded in separate violent attacks in Iraq on Monday, police said.
In Salahudin province, a roadside bomb went off in the morning near the car of Ali Hussein, member of Yathrib town council, while he was driving in the town, located some 80 km north of the Iraqi capital of Baghdad, killing him and wounding his son, a provincial police source told Xinhua on condition of anonymity.
Afterwards, another roadside bomb exploded when police and army forces arrived at the scene of the first blast, killing three policemen and wounding two soldiers and two civilians, the source said.
In Iraq's eastern province of Diyala, gunmen shot dead a farmer near his house in Abbarah area, just northeast of the provincial capital city of Baquba, some 65 km northeast of Baghdad, a provincial police source anonymously told Xinhua.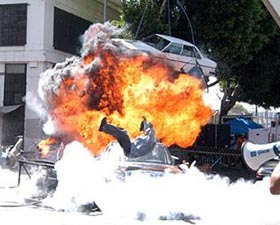 Car bomb in northern Syria kills 20: monitoring group
BEIRUT | Mon Oct 14, 2013 5:06am EDT
(Reuters) – A car bomb killed at least 20 people on Monday in the northern Syrian town of Darkoush, close to the Turkish border, the Syrian Observatory for Human Rights said.
It said dozens of people were wounded by the explosion in the market of Darkoush, a small rebel-controlled town 2 km (1.5 miles) from the frontier, and some of them were taken into Turkey for treatment.
The British-based Observatory, which monitors violence in Syria through a network of activists and medical and military sources, said 12 of the dead were identified by name and another eight badly charred bodies had been found.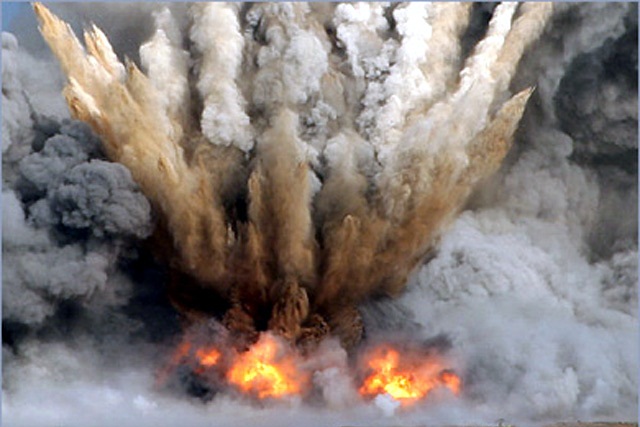 Labourer killed in explosion near Tank
14 October, 2013
TANK: A labourer was killed and another wounded after explosives went off in village Kot Khaddak, 40 kilometres west from Tank on Saturday, police and hospital sources said.
Two labourers Umar Khan and Yousaf, hailing from Afghanistan, were lifting a bundle of wood in a bricks factory near Chairman Adda in Village Kot-Khaddak when the explosive material, hidden in the wood bundle, went off.
More here. H/T Warnewstoday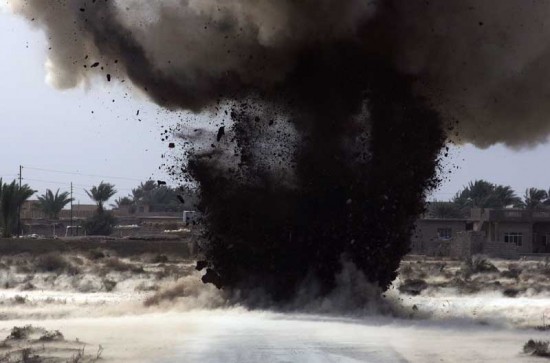 Roadside bombing kills 4 Afghan police
English.news.cn 2013-10-14 16:33:51
KANDAHAR, Afghanistan, Oct. 14 (Xinhua) — Four police personnel lost their lives as a roadside bomb organized by anti-government militants struck a police van in Taliban former stronghold the southern Kandahar province on Sunday, a local official said Monday.
"A mine planted by militants on a road in Takhtapol district struck a police vehicle on Sunday evening leaving four border police personnel dead including Sediqullah, a checkpoint commander, " district governor Mahmoud Achakzai told Xinhua.
More here. H/T Warnewstoday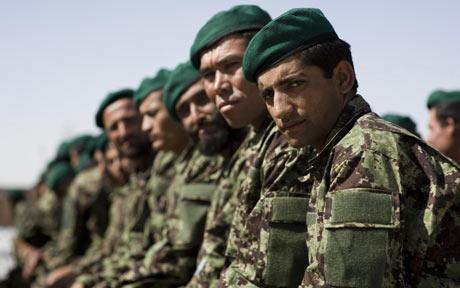 Afghan police kill 40 Taliban fighters
English.news.cn 2013-10-14 16:04:36
KABUL, Oct. 14 (Xinhua) — Afghan national police backed by the army have killed 40 Taliban militants during a series of operations carried out across the country over the past 24 hours, Interior Ministry said in a statement released here on Monday.
The operations had covered Baghlan, Wardak, Logar, Kandahar, Ghazni, Nangarhar and Saripul provinces, during which 25 more militants sustained injuries and 13 others made captive, according to the ministry.
More here. H/T Warnewstoday
Suicide bomber blows himself up in Paktiya hospital
By GHANIZADA – Mon Oct 14, 1:45 pm
A suicide bomber was killed in eastern Paktiya province of Afghanistan of Monday after he blown up himself inside a hospital in this province.
Officials in the interior ministry of Afghanistan on Monday said that the suicide bomber was arrested along with his explosives by Afghan security forces.
Sediq Sediq, spokesman for the interior ministry of Afghanistan said the suicide bomber was looking to start clashes with the Afghan security forces, but was injured after Afghan police opened fire on him.