Obama trying to woo the opposition.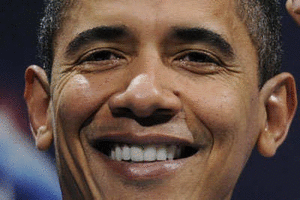 If I were a conservative journalist being invited to the White House by Barack Obama, I would refuse the invitation, and write about exactly why I had refused. There is nothing to discuss with a man who is systematically trying to fundamentally transform the country that I love.
This is a man to be opposed, and the country to be made well aware of what he really stands for, traditional anti-American values, socialism. As radio host and constitutional scholar, Mark R.Levin, regularly says, a big centralized, all powerful federal government is in direct conflict with a U.S. constitutional republic, both systems cannot co-exist with the other, one must inevitably give way.
So no, there is nothing to talk about (outside of a real interview) between true conservative journalists and this president concerning his talking points, only to report what this president is doing to the republic through his calculated destructive policies.