What do you think?
H/T: Sheik Yer'Mami (PBUH)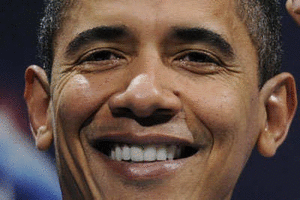 Obama Admin. Working To Make Anti-Muslim Speech Illegal & Punishable
Ms. Conservative
October 18, 2013 12:15pm PST
Bill Killian, a US attorney, claims that anti-Muslim speech violates Muslim's Constitutional rights. Therefore, he argues, it should be illegal and punishable by law.
Killian said, "We need to educate people about Muslims and their civil rights, and as long as we're here, they're going to be protected."
At this time, Obama's DOJ is working to determine what, exactly, is considered illegal speech against Muslims. Guidelines and specific laws are expected to come soon.
Currently, the government is not allowed to prevent speech that is hateful towards a religion, unless a specific threat is made. To prevent speech that is hostile towards a religion is a violation of the First Amendment. The government is allowed to urge people to not engage in such speech — it just cannot punish people for doing so.