Saudi Arabia, a place where one can still visit the seventh century and not be in a museum.
What would get a disruptive youth 30 days in jail and/or fines with community service, gets 2000 lashes spread out over ten years in the can.
THE SAUDI NOOSE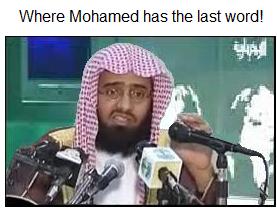 TSN: There's a hadith somewhere against the dangling of a magic snake.
Saudi naked dancing youth gets 10 years and 2,000 lashes
Outrage as video clip of youth dancing on roof of car is posted on internet
By Habib Toumi; Bureau Chief
Published: 14:02 October 3, 2013
Manama: A court in Saudi Arabia has sentenced a young man to 10 years in prison and 2,000 lashes for dancing naked on the roof of a car.
The defendant was also ordered to pay a 50,000 Saudi riyal (Dh48,956) fine for his "indecent act" committed in winter at a camp where young men gathered over the weekend, local Arabic daily Okaz reported on Thursday.
The public had expressed outrage at the "open immoral and decadent behaviour" after a video clip of the rowdy dance was widely circulated on the internet.
Three other men were given prison terms and fines for taking part in the dance. One was sentenced to seven years in prison and 2,000 lashes and the other two to five years and 1,200 lashes each.