One of the better pieces on the subject coming from someone in that community.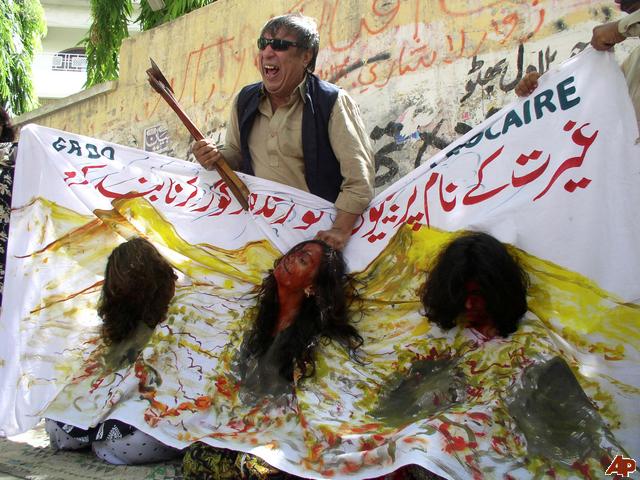 The only portion I would disagree with, is the assumption that the term of 'Islamofauxbia' has been twisted only in this context. On the contrary, it has been twisted in every context, having a justified, rational fear of totalitarian Islam (Islam 101) is never 'irrational'.
(A Tundra Tabloids translation)
"Incest and rape are part of the culture of honor"
It is not at all racist to talk about, regardless of the charges of Islamophobia, that incest and rape are an integral part of the  honor culture, writes president of  the anti-honor violence GAPF (glom Aldrig Pela och Fadime) Organization, Sara Mohammed.
There has to be a clear distinction between the violence springing forth from the honor culture and traditional wife beating.
Only then is it possible to combat honor related violence. It is not racism nor Islamophobic to claim that incest and rape are part of the honor culture. I think that they are an integral part of it.
Let us be clear from the outset that it does not sway me one bit calling me Islamophobic, when I fight for women's rights within political Islamic circles. It seems that the definition of the term Islamophobia, has been twisted, if you do not accept Sharia law, you are an islamophobe.
"Racist" name calling does not bother me. I'm already get used to it. Those criticizing violence and violations within the honor culture are often referred to as racists. I've said it before and I say it now: I deem it a reverse racism to turn one's gaze and be uncaring about the victims of honor culture violence. Those who benefit from using the racism or Islamophobia-charges against wusses marked by fear, are themselves Islamists and racists whose highest goal is to offend the human rights of 'others'.
About incest. If a girl becomes a victim of such an incidents within the family, the family may decide to get rid of her, so that the truth would not be revealed and mire the reputation of her family. Here is an example:
In July 2012, a young man raped his 15-year-old sister, who was then murdered by the second brother in Iraqi Kurdistan, which is my native land. The one who committed the honor murdered received 10 years and the rapist was given a life sentence.
I have met a 13-year-old rape victim in the Soleyman prison in 1998. The child felt safer in prison than on the outside. She was afraid of getting out of prison, because the whole family lined up behind walls ready to honor murder her on the narrow road. The man who raped the girl got away without any penalty, because he had bribed the right people.
I mean, therefore, that honor killing can be a solution for a family whose reputation might get stained, if incest or rape is revealed. Even if incest is not in any way considered acceptable in aspects of social cultural, and even if the rapist is made to feel the anger and punished by the family, the girl has never "not guilty" for what happened. The girl is always a stain on the reputation of the family.
In addition to this are,  incidents of rape in close relationships – as well as child and forced marriages, which are widely celebrated in family circles while they chomp down on sweets and dance gaily.
H/T:Mimosa Dedanann  via  Sikolätti