From the Tundra Tabloids' comment section to an earlier post on the subject of 'Black Peter', Arius left the following:
"If the U.N. High Commissioner for Human Rights South African Navanethem Pillay knew the psychology of the unconscious she would know that the Black Peter represents the psychological shadow. The world today is so disconnected from its own nature, so unconscious of what animates it, that it believes its intellect is the only fountain of knowledge, not knowing of the objective psyche.

The world today is the blind being led by the blind."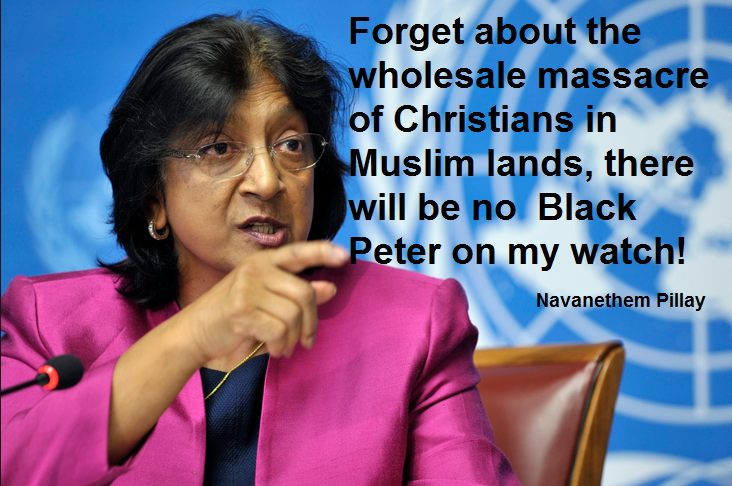 FM BadNewsfromTheNetherlands blog whose editor takes the rare opportunity to comment to weigh in on the controversy:
"This would not be the first time that a U.N. investigator has an opinion on an issue before investigating the facts".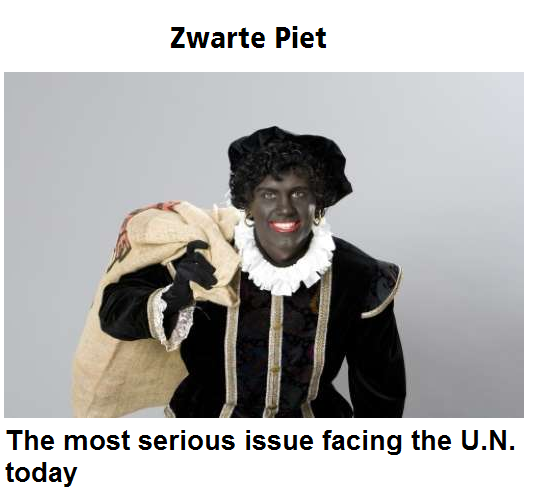 UN Investigator Before Investigation Begins: Black Peter is Racist
Professor Verene Shepherd, Human Rights Investigator at the United Nations and head of the U.N. Working Group which investigates Dutch folk lore figure Black Peter, says that the Netherlands has to stop the Sinterklaas festival because Black Peter is racist and a return to slavery. She added that as a member of the investigation committee, she is obliged to do the investigation, but "as a black person, I am already opposed to it." Dutch Prime Minister Rutte has said that "by definition, Black Peter is black."