The Islamofauxbes!
What's interesting is the fact that the Left, and other supporters of mass migration of 3rd world peoples to the West, wouldn't dare voice a concern over Jordanian concerns, but if a Western country voices those exact same concerns, then it's a major concern to be concerned with.
NOTE: Colonialism (read multiculturalism, major shifts in population from the 3rd world to the West) is never a concern for the Left, crony (fake) capitalists and for some extremist Libertarians.
H/T: Fjordman
That growing look of permanence is deeply unsettling to Jordan, which over the decades has weathered large-scale migrations of refugees, among them Iraqis and Palestinians, as well as the accompanying, existential threats to its fragile demographic balance.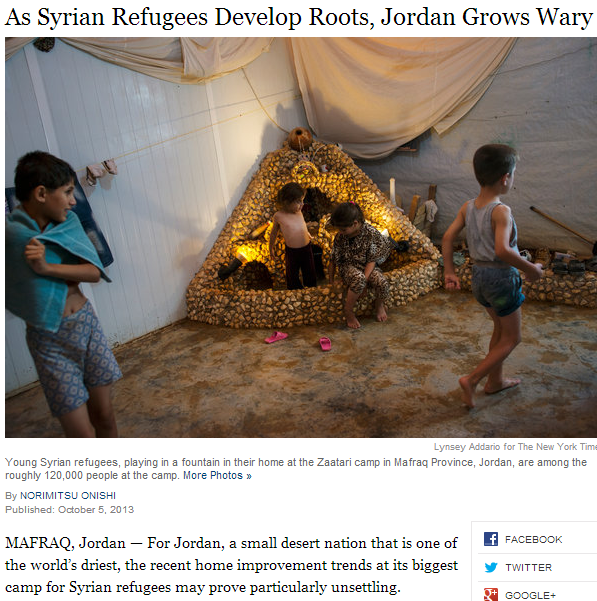 "This helps us forget the war," said Dalal al-Mansour, 35, smiling at her children who were splashing around inside the four-level family fountain one recent afternoon.
With no end to the 30-month-old war back home, some Syrian refugees are seemingly settling in for the long haul by recreating fixtures of their past domestic lives: paved courtyards with decorative water fountains. One man even built a swimming pool in his courtyard.