Or a better headline would be, German critic of hate filled ideology fined for being critical of hate filled ideology.
Islam takes great pride in offending every person who doesn't adhere to the koran, hadiths and sunna of Mohamed. How about taking a page out of the multiculturalists' book and wage a 'hate speech' campaign at every mosque, cleric, and member of that ideology, and take them to court every time they open their mouths preaching their bile, which includes anti-civil-human rights sharia law, and smears against Christians, and antisemitism against Jews, as well as against all those animists 'infidels' and those who leave Islam?
NOTE: Pointing out a hateful ideology is not being hateful itself, but being truthful.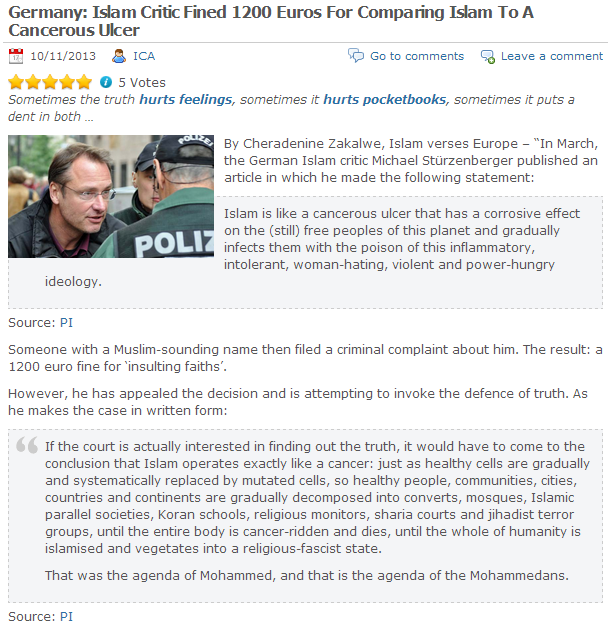 H/T:Islam Exposed (the truth about Islam) Via Politically Incorrect