Spot on brother!
Lt.Col (ret.) and former congressman Allen West should have been the first Black U.S. president, not the current Marxist-in-Chief. Dr.M.L.King would have identified straight away with a West candidacy and not with Obama, let alone with the freak show of Al Sharpton and Jessie Jackson and current 'leadership' of the NAACP.
[WATCH] Allen West calls President Obama 'spoiled brat', 'pathological liar' and asks Chuck Hagel to resign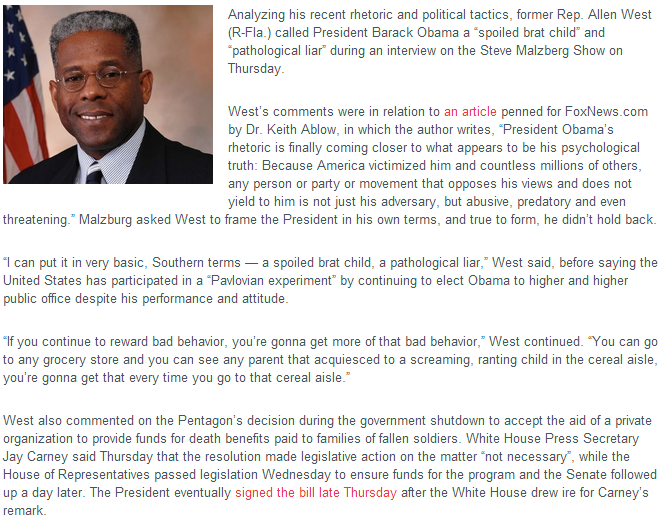 Dear leader not amused.