Now there is a statistic for you, and a cover up.
Finns Party municipal politician from Espoo, Teemu Lahtinen, raises a serious issue, that the agency responsible for compiling the data for these statistics is no longer listing the nationality of the perps in question. Seems that it' getting so bad that the state feels that is has to cover tracks, in order to continue promoting the sunny lunacy of its multicultural policies that are failing.
Next time the issue of rapes by foreigners are mentioned in municipal elections, they'll say, rapes, what rapes?
H/T: Mimosa Dedanann via Asstrid Thuurssi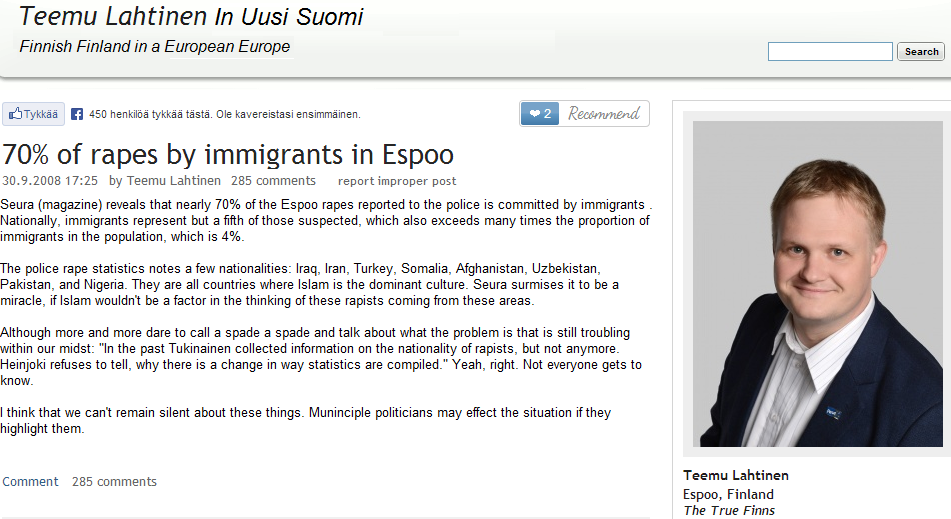 Source Uusi Suomi