Democratic despotism.
This is like what former speaker of the House, Nancy Pelosi, famously said before the passage of Obama(no)care: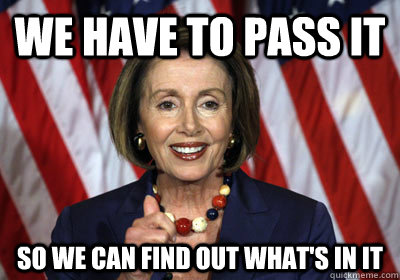 Folks, this shows you exactly how these political hacks hold you in contempt. For them, governance is procedural, it has nothing to do with answering to the public, representing their interests, it's all about advancing the cause of government. This is pathetic, and it happens all the time. I chuckle to myself, as well as get angry, when I see or hear Finns thump their chest while they talk about a "sovereign Finnish state" existing within the EU. What a joke.
H/T: Simon Elo