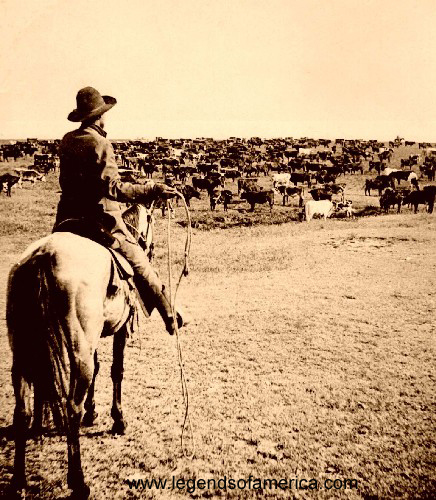 The homemade bomb kit that ex-mayor used to terrorise a town: Liberal Democrat politician who set off series of explosions in his neighbourhood is jailed for 18 YEARS
John Larsen, 46, 'got a thrill' from setting off dangerous explosions

One blast sent ball bearings and metal shrapnel flying up to 90ft away

Lib Dem of Denbigh, North Wales jailed for 18 years by Crown Court judge

Judge tells Larsen 'you abused the trust placed in you as a councillor'

By LIZ HULL
PUBLISHED: 13:37 GMT, 24 October 2013 | UPDATED: 00:49 GMT, 25 October 2013
Convicted: Former mayor John Larsen, who had an 'active interest in pyrotechnics' has been jailed for 18 years after he was found guilty of setting off dangerous explosions
Fear gripped a sleepy market town when a mystery bomber embarked on a campaign of terror, setting off explosions wrecking cars, breaking windows and damaging homes.

As a former mayor, Liberal Democrat councillor and a prominent member of the Neighbourhood Watch group, John Larsen was at the forefront of those condemning the attacks.

Yesterday, however, the shame of the unlikeliest suspect for the terror in Denbigh, north Wales, was complete.

Unmasked as the man behind the campaign, he has now been jailed for 18 years.

Larsen, 46, a married father-of-one was found guilty of three counts of arson, one charge of causing an explosion and a further count of possessing explosive substances.
Merkel says US spying on allies has shattered trust in Obama as European leaders unite in anger at summit
Anger: Italian Prime Minister Enrico Letta, left, speaks with German Chancellor Angela Merkel, right, today during a round-table meeting at an European Union summit in Brussels
European leaders united in anger today as they attended a European Union summit overshadowed by reports of widespread US spying on its allies.
German Chancellor Angela Merkel said the allegations had shattered trust in President Barack Obama's administration and undermined the crucial trans-Atlantic relationship.
Claims that the US National Security Agency swept up more than 70million phone records in France and may have tapped Mrs Merkel's own mobile brought criticism from the French and Germans. 
 Two Americans have been kidnapped by pirates off the Nigerian coast after their oil supply vessel was attacked
The C-Retriever was attacked off the coast of Nigeria. Pictured is another ship owned by Edison Chouest Offshore
Pirates attacked an oil supply vessel off the Nigerian coast and kidnapped the captain and chief engineer, both U.S. citizens, an American defense official and security sources said on Thursday.
Pirate attacks off Nigeria's coast have jumped by a third this year as ships passing through West Africa's Gulf of Guinea, a major commodities route, have come under threat from gangs wanting to snatch cargoes and crews.
The U.S.-flagged, C-Retriever, a 222-foot (67 meter) vessel owned by U.S. marine transport group Edison Chouest Offshore, was attacked early Wednesday, UK-based security firm AKE and two security sources said. The company was not immediately available for comment.
 What austerity? On the eve of talks on curbing European spending, Lib Dem MEPs vote to INCREASE the Brussels budget
Embarrassing: Nick Clegg, pictured on ITV Daybreak, claimed credit for the budget cut, which his own MEPs have voted to reverse
Liberal Democrats in Brussels have defied public outrage to vote in favour of a bigger budget for the European Union.

All 12 MEPs in Nick Clegg's party backed an increase in EU spending from a deal agreed earlier this year, despite calls from political leaders in the UK for austerity to apply at home and abroad.

It is embarrassing for Mr Clegg, who tried to claim credit for securing the budget cut, and comes ahead of EU leaders meeting for talks tonight on the budget and boosting growth.

Syrians download new app that sends them a text… when they are about to be hit by a missile 
The technology was designed by Dlshad Othman, who is originally from Syria
A 27-year-old software engineer claims to have developed an app which tells people in Syria if they are about to be hit by a missile.
The app allegedly tracks when a Scud missile is fired and by using a formula involving trajectory and speed, it can calculate where it is likely to land, he says.

Warnings are then sent to people who have downloaded the app telling them to seek shelter. 
The technology was designed by Dlshad Othman, who is originally from Syria.
Mr Othman attended a conference hosted by Google in New York this week where he spoke about the device. 
Emails are then sent to the website www.aymta.com which tracks the position of the missile and where it is likely to land. 
Mr Othman said he believes his website is the one of its kind in Syria. The word 'aymta' is Arabicfor 'when'. 
The engineer said he remembered a friend posting Facebook in north Syria that a missile hadpassed over head which gave him the idea for the website. 
He says the website took him two months to design and it was officially launched in June.
Leader of European Parliament's socialist group is told to apologise for blaming 'Conservative rhetoric' for the murder of an Italian in Kent
Hannes Swoboda has been told to apologise, after being accused of politicising the murder of Italian waiter Joele Leotta in Kent
A key ally of Ed Miliband provoked fury yesterday by blaming the 'rhetoric' of the Conservative Party for the brutal killing of a young Italian immigrant.
Hannes Swoboda claimed the anti-immigrant language used by government ministers 'is now leading to murder in the streets of Britain'.
The Austrian, who is president of the Socialists and Democrats Group of MEPs in the European Parliament – which includes Britain's Labour Party – was commenting on the killing of Joele Leotta.
He also attempted to blame Ukip for the attack on the 20-year-old, who was beaten to death in Maidstone, Kent, last Sunday, only a few days after arriving in Britain.

Four men from Lithuania have been charged with his murder. A police officer investigating the attack told journalists at Medway Magistrates' Court that it was not motivated by racial tensions or jobs.
Tory MEP Martin Callanan, who leads the Conservative group in Brussels, said: 'To attribute blame for this tragic murder to the British government's crackdown on illegal immigration is exceptionally low. Hannes Swoboda should apologise for politicising a tragedy.'

Senior Tory figures were mystified by Mr Swoboda's remarks, which followed speculation in the Italian media that Mr Leotta's attackers accused him of 'stealing English jobs'.
Saudi Air Force sergeant found guilty of raping 13-year-old boy at Vegas hotel on New Year's Eve
Mazen Alotaibi, left, stands with his attorney Don Chairez as the jury entered the Nevada courtroom for the reading of his verdict yesterday
A Saudi Arabian air force sergeant faces a minimum mandatory 35 years in state prison after a jury found him guilty of raping a 13-year-old boy at a Las Vegas Strip hotel last New Year's Eve.
Defendant Mazen Alotaibi, 24, remained seated, clenching his jaw but showing no outward emotion as the verdict was read in Nevada state court yesterday.
Sentencing for the 24-year-old Royal Saudi Air Force mechanic, who had been in the U.S. for military training, is set for Dec. 16.
(TT: It doesn't help his case that McCarthy was right all along)
Mayor says 'McCarthyist' critics fuel the EDL
Adam Barnett, Reporter Thursday, October 24, 2013
10:00 AM
Mayor Lutfur Rahman has been accused of hitting a "new low" after saying the local Labour Party started a witch-hunt against him.
Labour also rejected his claim their criticisms of him have been "picked up and amplified by the English Defence League" and "other parts of the local and national media".
The article by the mayor, in an online newspaper last Wednesday, discussed anti-Muslim bigotry in some of the press.
Mr Rahman wrote that his problems with sections of the media started when his "local opponents on the right wing of the Labour Party" disagreed with him being selected as Labour's mayoral candidate in 2008.
He said: "Their lurid claims that I was 'extremist linked' were taken to the Labour Party National Executive Committee and my candidature was blocked, re-instated and blocked again.
"I have no doubt that this latter day McCarthyism gave the green light to sections of the media to do its worst."
More than half of Brits want full face veil banned
British people are broadly opposed to the niqab – the full-face veil which shows only the wearer's eyes – being worn in any public place, exclusive research for Channel 4 News reveals.
An exclusive ComRes poll for Channel 4 News showed that more than half of the public believe women should not be allowed to wear the niqab in public – with 55 per cent backing an outright ban similar to the one in France.
An even greater proportion, 81 per cent, say they support a ban on wearing the niqab in certain public places, such as schools, courts or hospitals.
Retired computer analyst 'murdered in his garage when he went outside for a cigarette'

Father-of-two Leonard Flower, 67, discovered dead in his garage in Luton 
Detectives said Mr Flower was 'violently and savagely set upon' 
Neighbour Sameer Babar arrested on suspicion of murder
Father-of-two Leonard Flower was murdered in the garage of his Luton home on Tuesday
A retired computer analyst was murdered as he tidied his garage while his wife was in their house feet away.
Father-of-two Leonard Flower, 67, is thought to have been attacked after popping out for a cigarette.

His wife, Linda, did not know her husband had been killed until a woman delivering flyers spotted him lying in the garage in Luton at about 2pm yesterday. 
Secret memos reveal explicit nature of U.S., Pakistan agreement on drones
Post-strike
Pre-strike
Pre- and post-strike surveillance images from a drone in North Waziristan, Pakistan on April 26, 2010.
By Greg Miller and Bob Woodward, Published: October 24 E-mail the writers
Despite repeatedly denouncing the CIA's drone campaign, top officials in Pakistan's government have for years secretly endorsed the program and routinely received classified briefings on strikes and casualty counts, according to top-secret CIA documents and Pakistani diplomatic memos obtained by The Washington Post.
The files describe dozens of drone attacks in Pakistan's tribal region and include maps as well as before-and-after aerial photos of targeted compounds over a four-year stretch from late 2007 to late 2011 in which the campaign intensified dramatically.
Birmingham's crime gangs fund terrorists
City gyms, cafes and restaurants used for recruiting extremists, say police
A top-level police report has revealed crime gangs in Birmingham are funding terrorism.
And the criminal groups now run 59 legitimate businesses in the city, often using them to launder money made from drug dealing, robberies, and even gun-running.
The potential threats facing Birmingham and its residents is laid bare in a detailed report compiled by the Assistant Chief Constable of West Midlands Police, Sharon Rowe.
It was written for Birmingham Community Safety Partnership, involving members of the city council, probation service, police and fire service.
The report, published online, confirms there are currently 28 organised crime gangs (OCGs) operating in the city and highlights the scale of their operations and influence.
But it is believed there are 306 OCGs whose criminality affects Birmingham.
The report states the Birmingham gangs now run 59 legitimate businesses, often using them to launder proceeds from their criminal activities, which include drug dealing, robberies, car key burglaries and even gun-running.
Five face court charged with Selfridges 'burka raid'
Arrest: A man is held down by members of the public at the scene outside Selfridges in June Picture Credit
Published: 23 October 2013
Five men charged in connection with a smash-and-grab "burka raid" at Selfridges' Oxford Street store are due in court today.
Flying Squad officers investigating two robberies conducted by men dressed in burkas arrested the suspects during dawn raids on addresses in north London yesterday.
The men, aged 18 to 25, are accused of making off with £1.5million worth of luxury watches after posing as rich Middle Eastern women at the store in June.
Three of them were also charged with conspiracy to rob a jewellers in a similar swoop in Windsor in April.
The term 'honour killing' is 'racist', and should be banished, say Canadian Muslims
IN 2007 Canada decided to set aside funds for a campaign to investigate and combat the growing number of killings of mainly Muslim women in the country.
Until recently, religio-cultural violence – universally known as "honour killings" – were virtually unknown in the country.
According to this report, only three known victims were killed between 1954 and 1983. But since 1999, 12 women have died in honour killings.
Click on the illustration for a horrifying account of an honour killing of three Muslim females in Canada in 2009.
Every year, according to United Nations reports, 5,000 women worldwide are killed for reasons of "honour" that relate to matters of modesty and obeyance, though most experts maintain the numbers are far higher. And the number of victims of honour violence, which can involve beatings, acid attacks, or locking a woman in her home, is literally incalculable.
Prisoners are being bullied into converting to Islam by growing numbers of Muslim convicts
A Muslim prisoner prays in his cell. Nearly one in five prisoners at Belmarsh now claims allegiance to Islam.
(Money quote "Joe Chapman, a former prison officer who now acts as a prison law consultant, said he thought the situation was deteriorating.

I think it could be a huge problem. Previously I'd probably only worked in about a dozen or so prisons as an officer, but this job takes me to 40 or 50 over the year, throughout the country. It's become obvious to me that it's a growing problem.

About half a dozen of my clients have directly reported problems with being forced to convert … those that weren't Muslim when they came in and those that were and have been forced to look at more radical ideas about their faith.")
BY BARRY DUKE – OCTOBER 21, 2013
THE number of Muslim convicts in British prisons surpassed the 11,000 mark for this first time this year according to data included in a new report produced this summer in the UK
According to this August report, the statistics – from a July 29 House of Commons research report entitled, "Prison Population Statistics" – show that the number of Muslim inmates in England and Wales jumped to 11,248 in 2012, up from 3,681 in 1997. Stated another way, over the past 15 years, the number of Muslims in British prisons has jumped by more than 200 percent.
The rate of increase of Muslim inmates in British prisons is eight times faster than that of the overall prison population, and the numbers show a clear over-representation of Muslim convicts: Muslims, who make up roughly 5 percent of the British population as a whole, now make up 13 percent of the British prison population (compared to just 6 percent in 1997).
The UK is bursting at the seams due to immigration
WITH our roads, hospitals, housing stock and schools all buckling under the strain, it is hardly surprising that two thirds of Britons think our population has grown too large.
Iain Duncan Smith vowed to tackle immigration in the UK [GETTY]
Alas under current policies net inward migration will continue at a high level for many more years to come and the anticipated influx from Romania and Bulgaria next year will make matters even worse.
But the most intriguing question to emerge from this latest opinion survey concerns the nearly one third of people who do not agree the population is too high. It is difficult to know what part of the country one would need to live in to hold such a view, but cloud cuckoo land comes to mind.
A five-year legal battle opposing a private nursery and a Muslim woman, who was fired for refusing to remove her veil has taken a new twist, with France's appeal court threatening to overturn a previous decision that ruled the Muslim teacher was unfairly dismissed.
Hungary declares crackdown on anti-Semitism: Budapest has been stung
Headscarf Ban Debate in Pristina: Kosovo women protest ban on Islamic scarves in schools
Refugees are given luxury hotels, welfare and all they want in Sweden Marsviken 
Violent Attack in Jerusalem 
(EDL Buck: Not too sure if I've seen this on another channel)
Islamic sunni conference where all the so called moderates raise hands to agree with the sharia, funny ending
25 October 2013 Last updated at 14:23
Old Bailey evacuated over suspect package
Crowds gathered outside the court after the evacuation
The Old Bailey was evacuated after a suspect package was found in a courtroom during the sentencing of a man behind a mosque bombing campaign.
The package was found in court 11, where Ukrainian student Pavlo Lapshyn was being sentenced for murder and plotting to cause explosions.
A man has been detained by the City of London Police.
(Respect, the go to party for fundamentlists)
Bradford Respect councillors resign in George Galloway row 
The resignations follow the suspensions of Respect councillors Mohammad Shabbir and Ishtiaq Ahmed
The Respect party no longer has any councillors in Bradford after they all resigned, accusing George Galloway of defamation and lack of transparency.
The five councillors, elected in a surge of local support for Respect last year, temporarily resigned in August but have now left the party altogether.
Two were suspended over criticism of Mr Galloway's plans to stand for London mayor, and he questioned their loyalty.
Respect said the councillors' conduct had been "unacceptable".
Suspensions 'unwarranted'
The five councillors are Alyas Karmani, Ruqaya Collector, Faisal Khan, Ishtiaq Ahmed and Mohammed Shabbir.
Brothers guilty of sexually assaulting 13-year-old girl
Two brothers have been found guilty of sexually assaulting a 13-year-old girl.
Ex-Met Police staff member Mohammad Imran Shabbir, 34, and Muhammad Farhan Shabbir, 25, from Barnet, north London, were convicted at Harrow Crown Court.
Imran Shabbir was found guilty of assaulting the girl at an address in north-west London in May 2011.
Farhan Shabbir was found guilty of sexual assault between January and March 2011. The pair will be sentenced on 22 November.
The abuse came to light after the victim told a teacher at her school.
Teenager, 18, sentenced for biting officer while being arrested for wearing a niqab appears in French appeal court… in burkha
Appeal: Louise-Marie Suisse, a French teenager who was sentenced for biting a police officer while being arrested for wearing a niqab has appeared in court at her appeal hearing with the veil on
A French teenager who was sentenced for biting a police officer while being arrested for wearing a niqab has appeared in court at her appeal hearing with the veil on.

Louise-Marie Suisse was stopped by two police officers near a mosque in the centre of Marseille in late July, for wearing a niqab – full-face veil – in breach of a ban introduced in 2011.
The court heard the 18-year-old refused to cooperate with the police when asked to produce identity papers.