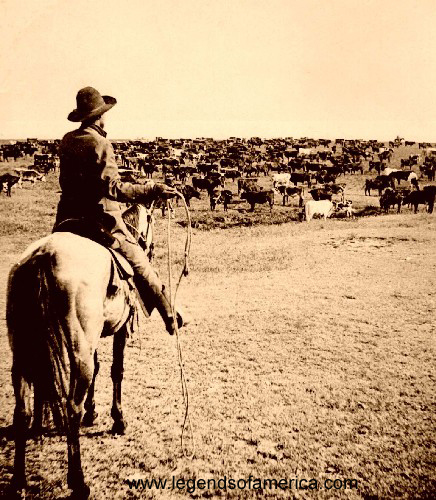 'Bad cop – no donut!' Americans protest against police immunity
The fight against police brutality has seen protesters come out across the US. Rallies against the heavy arm of the law were held in a number of cities. RT's Anastasia Churkina went along
Muslim Patrol beat & cut American tourists face with glass White Chapel Tower Hamlets 
VIDEO: Horrific Whitechapel bottle attack caught on CCTV
A still from the CCTV footage released by the police
Kay Atwal, Chief Reporter Wednesday, October 23, 2013
Detectives have released CCTV footage of a violent bottle attack on an American student, by a gang of five men.
The attack left Francesco Hounye with horrific injuries
Tower Hamlets police believe the man from Florida was targeted simply because he was "obviously not local".
The detailed footage clearly shows five Asian men setting upon Francesco Hounye, 22, who had only arrived in the UK three days earlier.
They smashed a bottle into his face and then chased after him to continue their assault, repeatedly kicking and punching him.
The attack happened in the early hours of June 17 in Commercial Road, Whitechapel about 15 metres east from the junction with New Road.
More here. (vid removed by YT)
Tower Hamlets terrorist calls for 'jihad' from beyond the grave
Talha from Tower Hamlets speaking in the al-Shabab video
Adam Barnett, Reporter Wednesday, October 23, 2013
A Tower Hamlets-born terrorist "martyr" has been shown inciting Muslims in the borough to "cut the necks of disbelievers" and join a "jihad" (holy war) in Somalia in a video message from beyond the grave.
The man, known only as Talha, appears in a new video released by al-Qaeda linked Somali terror group al–Shabab, which describes him as a "martyr" who died fighting for its cause.
Police have also contacted several well-known British Muslims who are threatened in the video for speaking out against the murder of Drummer Lee Rigby in Woolwich earlier this year.
EDL Buck: Must be very biased if Labour have their knickers in a twist
Labour calls for Tower Hamlets council 'Pravda' to be investigated
Adam Barnett, Reporter Wednesday, October 23, 2013
12:38 PM
A free newspaper delivered to 90,000 addresses every week by Tower Hamlets Council has been reported to an independent auditor by the Labour party over what it calls "political bias" in its reporting.
In a letter to the district auditor, Labour said the council-run East End Life was a "flagrant waste of taxpayer money" and called for an investigation before the local elections next year.
The controversial freesheet has been criticised by Eric Pickles, the communities secretary, for flouting a government ban on what he called "Town Hall Pravdas", referring to the official paper of the Soviet Union.
Earlier this month, Labour councillors found 158 quotes and 92 pictures of the Mayor and independent councillors over the course of three months to August 13.
A Labour group inquiry revealed the freesheet is costing taxpayers £1.5 million a year.
John McAfee – ObamaCare and Privacy Concerns
EDL Buck: FYI mzungu translates to "white devil"
Doting mother: Lewthwaite poses with her two sons Abdullah and Abdur-Rahman. The eldest, Abdullah, is the son of 7/7 bomber Germaine Lindsay
White Widow's manifesto of death: Diary of British Muslim convert reveals terrifying code of conduct for her 'holy warriors'
A handwritten copy of a manifesto dubbed the 'diary of death', which was put together by White Widow Samantha Lewthwaite, reveals a terrifying code of conduct for her 'holy warriors'.
Lewthwaite, 29, from Aylesbury, Buckinghamshire – the world's most wanted woman – has been on the run since December 2011 after being linked to a plan to bomb luxury tourist resorts in the Kenyan 
coastal resort of Mombasa.
The daughter of a British soldier has also been linked to last month's horrific terror attack on a Nairobi shopping mall, which killed more than 70 people.
Child bride: Little Maria may have been married off at 12 for a substantial dowry. She is pictured with Eleftheria Dimopoulou, and husband Hristos Salis
Maria 'was groomed to be a child bride': Police claim girl found in gipsy camp was set to be married off at the age of 12 by couple who adopted her
Maria's pale features would make her a 'prize bride' among gipsies

She would have fetched 'parents' a hefty dowry

The little girl is likely to have been married off at 12

By BEN SPENCER
PUBLISHED: 21:59 GMT, 23 October 2013 | UPDATED: 06:40 GMT, 24 October 2013
Little blonde Maria was being groomed by her gipsy captors to be a child bride, Greek police believe.

The distinctive blue-eyed girl was discovered in a Roma settlement during a police raid a week ago, when officers noticed she looked nothing like the couple posing as her parents.
DNA evidence has shown she is not related to Eleftheria Dimopoulou, 40, and her husband Hristos Salis, 39, who have been charged with child abduction and procuring false identity documents.
EDL Buck: (Magic spells, give me a break!)
Dzhokhar Tsarnaev (pictured left) is trying to be saved from the death penalty – by arguing he fell under the muderous influence of his older brother Tamerlan Tsarnaev (right)
Boston 'bomber' may save himself from death penalty by claiming he came under evil spell of older brother
Dzhokhar Tsarnaev's lawyers may try to save him from the death penalty in the Boston Marathon bombing trial by arguing he fell under the murderous influence of his older brother, legal experts say.

The outlines of a possible defense came into focus this week when it was learned that Tsarnaev's attorneys are trying to get access to investigative records implicating the now-dead brother in a grisly triple slaying committed in 2011.

In court papers Monday, federal prosecutors acknowledged publicly for the first time that a friend of Tamerlan Tsarnaev told investigators that Tamerlan participated in the unsolved killings of three men who were found in a Waltham apartment with their throats slit, marijuana sprinkled over their bodies.
Abhorrent: A young couple have been found beheaded outside of the Helmand provincial capital Lashkar Gah, pictured, where extremist punitive rules on family on women have long been enforced
Afghan woman's family 'behead her and her lover and dump their bodies in graveyard in horrific honour killing'
10 men broke into their home, kidnapped and beheaded them, police said

Police believe the girl's family is to blame after she went to live with her lover

The man's brother told police he loved the girl, 20, and wanted to marry her

By DAILY MAIL REPORTER
PUBLISHED: 10:57 GMT, 23 October 2013 | UPDATED: 12:24 GMT, 23 October 2013
A young couple in conservative southern Afghanistan have been found beheaded, apparently killed for having a love affair outside of marriage, officials said Wednesday.
Police investigating the case said they believed the family of the woman, aged around 20, was responsible for the murders in the southern province of Helmand, a lawless hotbed of the Taliban insurgency.
The elder brother of the male victim, who was in his 20s, told officers the woman had run away with him recently and was living in their family home.
Criminal damage: Angel of Woolwich Ingrid Loyau-Kennett was threatened with arrest after she confronted yobs who pelted her house with eggs
The teacher and former Girl Guides leader says the attention she received after her appearance when Lee Rigby was killed has made her a target for abuse on her housing estate.
The 'Angel of Woolwich' who confronted a man accused of murdering soldier Lee Rigby claims police threatened to arrest her after she reprimanded youngsters who allegedly threw eggs at her house.
Ingrid Loyau-Kennett, 48, confronted the fusilier's alleged killer seconds after he was slaughtered in a London street.
She now claims she was threatened with arrest herself after a group of young boys began pelting her house with eggs and stones.
The mother-of-two dialled 999 before going outside to remonstrate with the youths.

Glamour: Some of Colonel Gaddafi's guards. Others were horribly attacked by the Libyan dictator
The terrible truth about Gaddafi's harem: How Libyan dictator kidnapped and raped dozens of women to fulfil his perverted desires
The horror started with the lightest of touches. As the 15-year-old schoolgirl held out the bouquet to the 62-year-old man, he took her free hand and kissed it gently.

The man was Muammar Gaddafi, the dictator of Libya who had seized power 35 years before. His people were forced to call him the Guide, but the rest of the world knew him simply as Colonel Gaddafi.

That morning in April 2004, Gaddafi was visiting a school in his home town of Sirte, on the Mediterranean coast 350 miles east of Tripoli.
Angry: Iancu Muntean has since been returned to his parents Iancu and Loredana after he was taken from his family home in Athlone by police
Two blond children returned to their Roma parents in Ireland as police are accused of racism
Police in Ireland have been accused of racism after DNA tests proved that two blond children taken from their Roma gypsy parents were rightfully theirs.
Detectives were responding to public tip offs fueled by media coverage of the alleged child abduction case involving blonde-haired girl Maria and a family of Roma in Greece.
In both cases, police suspected that the children, a seven-year-old girl from Dublin and two-year-old Iancu Munteau from Athlone, might be victims of abduction because they were blond haired and blue eyed unlike the rest of their immediate family.
Egypt's Children Picking through Trash to Survive
With Syria dominating the headlines, much of the world is forgetting the chaos in Egypt and how it has wrecked the nation's economy. Children are among the hardest hit.