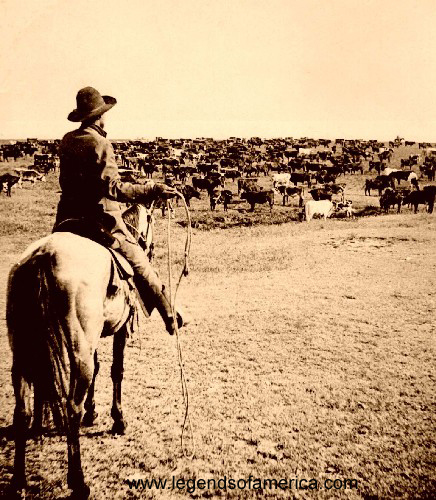 Al-Shabaab suicide bomber kills 16 in Somalia (POP TARD ALERT!)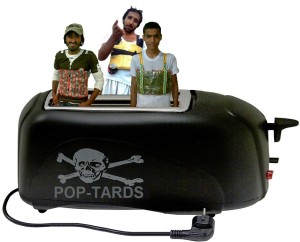 Published on Oct 20, 2013
A suicide bomb attack has killed at least 16 people at a cafe in a Somali town close to the border of Eithiopia. The al-Qaeda linked terror group al-Shabaab has claimed responsibility for the blast that targeted troops fighting for an African Union peacekeeping force which is attempting to push the militant group out of Somalia.
Israel telephones Gaza citizens to slam Hamas for wasting building supplies on terror tunnels
Published on Oct 20, 2013
Residents of the Gaza Strip have said they have received telephone calls from Israeli soldiers, who accused the Hamas group of not taking care of the local citizens. One of the reported calls spoke of the millions of dollars Hamas is spending on tunnels used for hostile acts against Israel, and how it should instead be spent on infrastructure, education and healthcare. The Gaza interior ministry claims dozens of Gazans received phone calls, but the IDF has not verified the allegations.
Divided Families: Greek children left behind as parents seek money abroad
Published on Oct 20, 2013
Families are used to watching their children grow up and fly the nest. In Greece, though, it's the opposite. Biting cuts are seeing parents have to take work abroad, and leaving their kids behind, as Andrew Farmer's been finding out.
Peter Schiff: US lost ability to produce, can't live without debt 
Published on Oct 20, 2013
Addicted to debt, moving from one quick fix to the next — this is how the world sees America's debt ceiling saga. With its craving only temporarily satisfied, we're guaranteed to see a rerun of the debt tragicomedy in early 2014. Is it possible to break the vicious cycle, or is it a question of postponing the inevitable? To canvass these issues, Oksana is joined by 'Dr Doom' Peter Schiff, an investment broker who predicted the 2008 crisis.
(Black blok in Italy) Video: Massive Roman rallies against austerity turn violent
Published on Oct 20, 2013
Violence broke out between police and demonstrators in Rome on Saturday as tens of thousands took to the streets to protest Italy's new budget. Fifteen protesters were arrested and at least 20 police officers were injured, according to the Corriere della Sera newspaper. READ MORE //on.rt.com/gbwx4g
Published on 20 Oct 2013
To try and keep a lid on spending, governments often turn to private firms to provide some public services. There's one firm in Britain that's got a lucrative finger in many pies – from running hospital pathology labs to immigrant detention centres. As Tesa Arcilla now reports, it's making the headlines for all the wrong reasons. READ MORE
Group of black youths beat white couple in racially-motivated attack, yelling 'White motherf*****'
A young couple in Brooklyn were beaten up Monday in what police are calling a racially-motivated attack. 
30-year-old Ronald Russo and his wife Alanna, also 30, were stopped at the intersection of Avenue U and East 58 Street near Kings Plaza Shopping Center Monday when they had the green light. 

Mr Russo couldn't go though because a group of teenagers were blocking his way, so he honked his horn. 

The group of 10 black youths ranging in age from 12 to 18, including a 12-year-old girl, got agitated and started kicking his car. 
Hate crime: The attack on a white couple by 10 black youths happened Monday at the intersection of Avenue U and East 58 Street near the Kings Plaza Shopping Center in Brooklyn, New York
British Al Qaeda 'supergrass' turns on jihadists and is helping track down Kenya mall massacre gunmen
A man with links to two of the most dangerous branches of terrorist organisation al-Qaeda is now helping the West to dismantle terrorism in the Middle East and Africa.

Supergrass Ahmed Warsame, 27, is currently providing intelligence to help find the mastermind of the Kenyan shopping mall massacre which left 67 dead last month.

It is hoped that his links to an al-Shabaab chief known as Ikrima, thought to be behind last month's massacre, will also help intelligence officials locate 'white widow' Samantha Lewthwaite.
Supergrass Ahmed Warsame, 27, pictured in court in New York, is currently providing intelligence to help find the mastermind of the Kenyan shopping mall massacre

A large delivery of 160,000 sticks of khat arrives at a warehouse in Southall, West London, from Kenya
The khat 'gold rush': Extraordinary picture shows boom in imports as dealers race to cash in before drug is made illegal next year
Britain is being flooded with tonnes of a potentially dangerous stimulant drug in a last minute 'gold rush' before it is banned.
These pictures show how dealers are racing to cash in on the thriving market for khat before it is made illegal next year.
In just one delivery last week 160,000 sticks of the mind-bending drug were delivered to a warehouse in Southall, West London.
Two men who were arrested on Mansell Street, East London last weekend, have been charged with terrorist offences
Two Britons arrested in dramatic scenes on the streets of London charged with terror offences
The men were arrested last weekend as part of an operation in which four were seized by police across London

Both have been charged with terrorist offences

They will appear in Westminster Magistrates' Court tomorrow

Two other men arrested in the same operation were freed without charge
Police have searched six London addresses and two vehicles as part of investigation

PUBLISHED: 19:21 GMT, 20 October 2013 | UPDATED: 19:28 GMT, 20 October 2013
Two men who were arrested in a counter-terrorism operation last weekend have been charged with terror offences.
The British nationals were arrested last Sunday after marksmen used special ammunition to stop a car on Mansell Street, near the Tower of London.

They will appear in custody at Westminster Magistrates' Court tomorrow. 
Egypt's army chief rides wave of popularity towards presidency
Many Egyptians laud Sisi for rescuing the country from ex-president Mohamed Morsi. Photograph: Khaled Desouki/AFP/Getty Images
Egyptian chocolate-maker Bahira Galal does not hide her support forEgypt's army chief, General Abdel Fatah el-Sisi. Customers at her plush boutique in central Cairo are offered a choice between chocolates coated with his face and others embossed with messages of adulation. One carries his official portrait. Another shows him in sunglasses. "Thank you, Sisi, from the bottom of our hearts," reads a third.
Galal had the idea back in August, shortly after Sisi's troops cleared a camp of Muslim Brotherhood supporters, killing up to 1,000. There was outcry abroad, but many Egyptians "wanted to show support in whatever way they could", said Galal, a representive of a large chunk of the Egyptian population who view the Muslim Brotherhood as a terrorist organisation.
EDITORAL: Danes say no to Muslim grandchildren
Posted by: Ingrid Carlqvist 20 October, 2013
A fresh opinion poll shows that just 8 percent of Danes would approve of their son or daughter having children with a Muslim. All of 49 percent are negative. Is that an expression of xenophobia or awareness of future problems?
 The Danish daily Berlingske interviews an "expert" who explains that these figures manifest a lack of knowledge about "foreigners". According to Lise-Lotte Duch from Fakti (a women's organization working for integration), Danes' reluctance to let Muslims into their families is due to the fact that Danes and Muslims know little of each other.
"One is always afraid of what one doesn't know. May your grandchildren not celebrate Christmas and may we no longer serve wine to our guests? That's the sort of things people worry about. We must get to know each other better and overcome insecurity," says Dutch.

Egypt gunmen open fire on Coptic Christian wedding in Cairo
Gunmen fired shots as people left the church
Three people, including a girl aged eight, died when gunmen on motorcycles opened fire on a wedding party outside a Coptic Christian church in Cairo.
At least nine others were wounded in the attack in Giza, officials said.
There was no immediate claim of responsibility.
Egypt's Coptic Christian community has been targeted by some Islamists who accuse the Church of backing the army's overthrow of President Mohammed Morsi in July.
The unidentified attackers fired indiscriminately as people left the church.
France's intelligence service has reported an increase in the number of jihadists travelling into Syria to fight alongside President Bashar al Assad's regime.
Published on Oct 21, 2013
France's intelligence service has reported an increase in the number of jihadists travelling into Syria to fight alongside President Bashar al Assad's regime.
Gay Middle East: Israelis reflect on country's role as Gay oasis in region
Published on Oct 21, 2013
It is known that Homosexuality is punishable by law in some nations in the Middle East and the Gulf States. Some of this region's governments even went as far as developing methods and protocols to detect homosexuality among people entering their borders. Meanwhile in Israel, many seemed appalled by these latest moves, harming the gay lesbian bisexual and transgender community.
'Night raids, torture, sham trials a daily reality in Bahrain' – human rights
Published on Oct 21, 2013
In an Arab world swept away by revolutions and wars, few states have remained intact. And at what cost? Bahrain has seen protests, arrests and crackdowns on the opposition. Does stability necessarily mean political oppression in the Middle East? Why is Bahrain's trouble off international media's radar? We talk to human rights activist Maryam Alkhawaja, daughter of Bahrain's renowned dissident, Abdulhadi Alkhawaja, who is now in jail.
Consumer Burden: German green energy subsidies hurt taxpayers
Published on Oct 21, 2013
Britain, at least, wants the best of both worlds – and has just authorized the construction of a new nuclear power plant, the first in a generation. It will be built by a French-led consortium, and according to the plan, will help power the UK's grid for 50 years. More now on the Green vs conventional debate, with Fred Roeder, Director of Young Voices international advocacy group
Volgograd bus blast: Deadly terror attack rocks сentral Russia
Published on Oct 21, 2013
An unknown explosive device has detonated in a bus in Volgograd, situated 1,000km to the south-east of Moscow, killing at least five people and injuring 20. A terrorist attack is now viewed as the cause of the blast. RT's Lindsay France reports.
Norwegian sisters, 16 and 19, 'travel to Syria to help Muslims in any way they can'
Norway has launched an Interpol hunt to track down the missing sisters
They emailed their parents to inform them they'd gone 'to help Muslims'
Norwegian police have issued international alerts for two teenage sisters believed to have travelled to Syria to join the civil war.
Police in suburban Oslo on Monday said the sisters, aged 16 and 19, are Norwegian citizens of Somali origin and were last spotted on the Turkish-Syrian border. 

Police spokeswoman Nina Karstensen Bjoerlo said a wanted notice was issued through Interpol for the older sister and a missing notice for the younger teen because she's a minor. The identities of the two girls has not been made public.
Concern: Two Norwegian girls of Somali origin have fled to Syria to 'help Muslims in any way they can'. War continues to ravage the country as groups fight back against the Assad regime
Norwegian newspaper VG said the sisters sent an email to their family Thursday saying they were travelling to Syria to help Muslims 'in any way we can'. 
EDL Buck: (Stop harbouring Al Qaeda then goofwits. Rocket science it aint.)
'Save us from death': The residents of Mouadamiya begged the world for help as the country remains in turmoil. Pictured is people trying to extinguish a fire that ignited at a local fuel station in the Bustan al-Qasr neighbourhood of Syria's northern city, Aleppo, yesterday.
'Save us from death': Residents of Syrian town besieged by Assad's forces appeal to world for help in open letter
Residents of Mouadamiya on outskirts of Damascus wrote the open letter

Syrian National Council says 12,000 people face starvation and death

United Nations teams have been denied access to the area

By EMMA THOMAS
PUBLISHED: 19:08 GMT, 21 October 2013 | UPDATED: 21:14 GMT, 21 October 2013
Residents of a Syrian town besieged by President Bashar al-Assad's forces appealed to the world to 'save us from death' in an open letter describing desperate conditions and suffering.
Hundreds of men, women and children in Mouadamiya had died and thousands had been wounded, they said.
Mouadamiya, on the southwest outskirts of the capital Damascus, was occupied by anti-Assad rebels last year and the government has been trying to win it back since then.
EDL Buck: (This may go to explaining why the vain "Call me Dave" is such a spineless leader)
Sky News political correspondent Sophy Ridge says David Cameron backcombs his hair to hide his bald spot
Secrets of the 'male peacock' politicians: Sky reveals how the men who rule us are obsessed with make-up
Female MPs are well used to scrutiny over their appearance – whether it be Theresa May's choice of footwear or Louise Mensch's facelift.

But it seems women are not the only ones turning for style and beauty help, as the number of 'male peacock' politicians is on the rise.
Westminster men are increasingly turning to make-up artists for help under the unforgiving studio lights and using professional trainers to try and avoid negative headlines about their waistlines, say insiders. 
Waging a one-man race war in Britain: Ukrainian killer is pictured on bus with nail bomb he left outside mosque as he admits murder of Muslim grandfather, 82
Crazed: Pavlo Lapshyn catches a bus from Birmingham to Walsall calmly carrying a home made bomb in this green bag – incredible nobody was killed in the three bombings he planned
Pavlo Lapshyn stabbed Mohammed Saleem three times as he walked home

Ukrainian hated 'non-whites' and planted bombs outside Midlands mosques

'I have a racial hatred, so I have a motivation,' he told police after his arrest


S

tudent admitted plotting three acts of terror aimed at murdering Muslims

He packed bomb with a kilo of nails 

'with the intention of killing or maiming'

Aim was to murder to bring tensions between communities to boiling point

Victim's daughter says he 

'wasted his life to kill people of a certain faith'
By MARTIN ROBINSON
PUBLISHED: 15:05 GMT, 21 October 2013 | UPDATED: 23:35 GMT, 21 October 2013
A Ukrainian white supremacist murdered a Muslim pensioner and bombed three mosques as he waged a one-man race war in Britain.
Just five days after arriving in the country, Pavlo Lapshyn, 25, killed Mohammed Saleem by stabbing him three times from behind as the 82-year-old made his way home from evening prayers.
The 'evil and calculating' PhD student – who once posed with the British Ambassador when he was awarded the chance to work in Britain – also ordered bomb-making materials online as he plotted mass murder in a series of mosque attacks.
Read more:
EDL Buck: (Yet more rank incompetance from Barry O'Bummers' crew of special geniuses.)
Calming fears: President Obama did his best today to brace the tension that has arisen over the malfunctioning website where Americans are directed to sign up for national health insurance
Obama asks people to call in to sign up to Obamacare after 'unacceptable' problems with $634million website… but now the PHONES aren't working
President Obama held a press conference Monday to urge Americans to use alternative enrollment methods due to the slow website

Said that nearly 20 million people have visited the website in the past three weeks and of those, about 500,000 applications have been successful

The White House has hired more tech experts who are 'working overtime'

Now there are numerous reports of busy signals at the call center

By MEGHAN KENEALLY
PUBLISHED: 16:27 GMT, 21 October 2013 | UPDATED: 07:04 GMT, 22 October 2013
President Obama has told Americans that they can still sign up for health insurance 'the old fashioned way' to avoid the problem-prone website, but now callers are being greeted by busy signals in spite of the extra staff that have been sent to call centers.
He went on the defensive today during a press conference as he argued that the 'kinks' in the heathcare website need to be ironed out but his administration is pushing for shoppers to sign up online.
'There's no sugar-coating it: the website has been too slow, people have been getting stuck during the application process and no one has been more frustrated by it than me,' President Obama said.

Heading home: Zahir Belounis, pictured with his wife and two children, has finally been granted his exit visa after two years in legal limbo and unable to leave Qatar
 'I feel like a hostage': Professional footballer held in Qatar for two years over a pay dispute finally granted exit visa
Zahir Belounis, 33, claimed he was owed a salary from his club El Jaish

33-year-old has not been able to leave Gulf state since dispute with team

Married father-of-two threatened hungerstrike and suicide during ordeal

He was finally allowed to leave after pressure from French government

Visa system means expat worker must have an exit visa sponsor


Gulf state has been accused of exploiting foreign workers to build World Cup 2022 sites

Investigation found seventy Nepalese builders had died since 2012

By DAILY MAIL REPORTER
PUBLISHED: 15:40 GMT, 21 October 2013 | UPDATED: 17:54 GMT, 21 October 2013
A professional football player trapped in the Qatar for two years over a pay dispute with his club was today finally been granted an exit visa.
Zahir Belounis has not been able to leave the Gulf state – which was controversially awarded the 2022 World Cup – and return home to France during the protracted legal wrangling with team El Jaish.
The 33-year-old had insisted he was owed unpaid salary dating back to 2010 but while the claims went through the Qatari legal system, Mr Belounis was prevented from leaving the country.
Teenage girl critical after jilted ex-boyfriend forced her to drink acid and pushed her into the sea
Girl refused to marry 

Jitendra Sakhpal, 21, and ended the relationship

Sakhpal met her Saturday and tried to rekindle the relationship, police said


When she refused 'he burned her face trying to make her drink acid'

He has been arrested and charged with attempted murder

The 18-year-old girl remains in a critical condition in hospital

By HELEN COLLIS
PUBLISHED: 16:50 GMT, 21 October 2013 | UPDATED: 17:45 GMT, 21 October 2013
Accused: Jitendra Sakhpal has been arrested by Gorai police and faces charges including attempted murder
A teenage girl suffered severe burns after her jilted ex-boyfriend allegedly tricked her into meeting, forced her to drink acid and pushed her into the sea.
Reports in India claim the girl was previously dating Jitendra Sakhpal, 21, who had proposed, but she refused to marry him and ended the relationship because her family did not approve of the unemployed man.
The girl's father reportedly told police the boy was harassing them, and one female relative claimed that Sakhpal had threatened to kill the girl's father, according to IBNLive.com.
The girl, who has not been named, is reportedly in a critical condition at Thunga Hospital, in Mumbai.
Sakhpal has been arrested and charged with attempted murder.
The attack happened on Saturday at Gorai Beach in the western suburbs of Mumbai. Both residents of Dahisar in Mumbai.
The 18-year-old girl, an HSC student who comes from Borivali, was met by Sakhpal as she left college on Saturday, according to police.
Read more: 
EDL Buck: (And the country's broke!)
Men at work: How many road workers does it take to change a light bulb? Seven contractors attend a job to check whether the traffic signals at the junction of the A30 and the M5 near Cranbrook, Devon, were working correctly
It takes SEVEN council road workers to change a lightbulb… one to climb a ladder and six to watch
It could be the punchline to an old joke, and yet this picture taken on a dual carriageway shows that it takes seven council road workers just to change one light bulb.
The photograph shows six men in high-visibility jackets standing around with their arms crossed as one colleague scales a ladder to check a traffic light.
The photo was taken at the junction of the A30 and the M5 in Somerset, near the new town of Cranbrook, Devon and featured men working for a firm carrying out contract work for Devon County Council.
The workers had been tasked with checking the signal lights had been set up correctly before Devon County Council hands over maintenance of the signals to the Highways Agency.
The picture of the men – who had been employed by a private firm contracted by the council – was taken last Friday and posted on Facebook by Karl Baker, a passenger in a passing car.
He wrote: 'Words fail me! Good to see Highways are helping to reduce local unemployment.'
Other users on the social networking site posted comments to poke fun at the seven-man crew.
Hospital surgeon 'followed 24-year-old woman patient to her car to grope her after back pain examination'
Surgeon Puthur Damodaran has been accused of following a woman patient to her car and groping her while she trustingly let him re-examine her for back pain
A 'pervert' hospital surgeon followed a patient to her car after examining her for back pain – and groped her while she trustingly let him re-examine her, a jury has heard.
The 24-year-old blonde woman was molested in a secluded corner of the hospital car park after the 40-year-old orthopaedic specialist climbed into the car with her.
The jury was told that Puthur Damodaran allegedly felt her through her clothes before putting one hand under her jeans and pulling at her top.
The woman, who had been upset at her back pain not being resolved during the hospital appointment, said she became suspicious of Damodaran continuously looking towards the hospital building and she asked him to get out.
She waited for a few minutes before returning to the orthopaedic clinic and reporting his behaviour to nurses.
Prosecutor Ruby Selva told the jury at Guildford Crown Court: 'There is a special relationship between a medical professional and a patient. These are professionals we should be able to trust.
'We leave ourselves wholly open, especially if we are in pain. It is in these circumstances that this defendant sexually assaulted the complainant.
'He did so to satisfy his own perverse needs, banking on the implicit trust we, as members of the public, have in doctors.'
She explained the woman had gone to Leatherhead Hospital, in Surrey, on July 9 last year, to receive the results of a scan.
Her usual doctor was not there and she was seen instead by 40-year-old orthopaedic surgeon Damodaran, with a nurse 'chaperone' present.