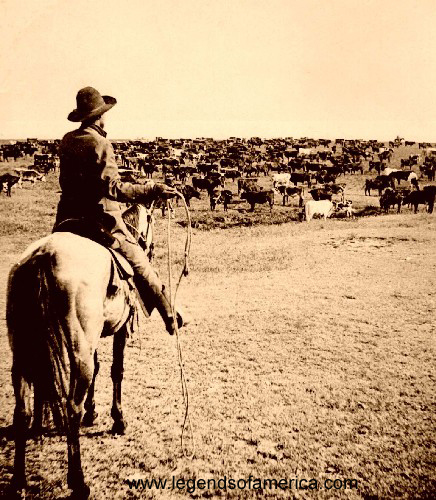 Eccles couple guilty of trafficking servant girl 
Ilyas Ashar and his wife Tallat Ashar brought the girl from Pakistan
A couple who trafficked a 10-year-old girl to the UK who was repeatedly raped and kept as a domestic servant for nearly a decade have been convicted.
Ilyas and Tallat Ashar brought the girl, who is deaf, from Pakistan and kept her at their home in Eccles, Salford, where she slept in the cellar.
Ilyas Ashar, 84, was also found guilty of 13 counts of raping the girl, now in her 20s, who was found in 2009.
The couple will be sentenced at Manchester Crown Court on 23 October.
Tallat Ashar, 68, was found guilty of trafficking and benefit fraud at an earlier trial, as was her husband.
An Iranian man who survived one hanging will go to the gallows again
Already this year, Iran is believed to have executed at least 508 people Photo: Reuters
The Iranian authorities have ordered that a prisoner who survived execution by hanging be hanged again.
The 37-year-old, identified as "Alireza M", was hanged in Bojnourd prison in north-east Iran last week after being convicted of drug offences.
According to official state media, a doctor declared the man dead after the 12 minute-hanging, but when the prisoner's family went to collect his body the following day he was found to still be breathing.
He is currently in hospital, but a judge reportedly said he would be executed again "once medical staff confirm his health condition is good enough".
The damage done to 'Syria's oldest church' seen first hand 
In a visit to Yabroud earlier this month, The Telegraph saw the damage done to the Cathedral of Constantine and Helen
A man repairs shell damage in the roof of the church of Constantine and Helen  Photo: Sam Tarling for The Telegraph
By Christine Marlow, Yabroud
6:23PM BST 16 Oct 2013
The Syrian government has damaged one of the oldest churches in the world in a shelling attack that, residents say, was designed to deepen sectarian divisions.
One of the oldest churches in the world has been damaged during a government shelling attack in Syria.
The Greek Catholic Cathedral of Constantine and Helen in the rebel-held Yabroud, north of Damascus, dates back to approximately 200AD. It is born from the rocks of a pagan temple dedicated to the sun god Jupiter that is believed to have been built more than 1000 years before Christ
Bombs planted in confessional box of Syrian church
Patriarch Gregorios III, Syria's most senior Christian leader, says bombs were found at ancient Cathedral of Constantine and Helen in rebel-held town of Yabroud
Patriarch Gregorios III said devices were found at the Cathedral of Constantine and Helen in Yabroud Photo: AFP
Bombs have been planted in the confessional box of one of the world's oldest churches in a Syrian town hailed as the country's last remaining centre of religious tolerance, Syria's most senior Christian leader has disclosed.
On a visit to London to highlight the persecution of Christians in the civil war, Patriarch Gregorios III said the two devices were found at the Cathedral of Constantine and Helen in the rebel-held town of Yabroud.
Not only is the church one of the oldest in the world, but it lies in a town where Christians and Sunni Muslims have so far resisted efforts by al-Qaeda-affiliated rebel groups to drive a wedge between them.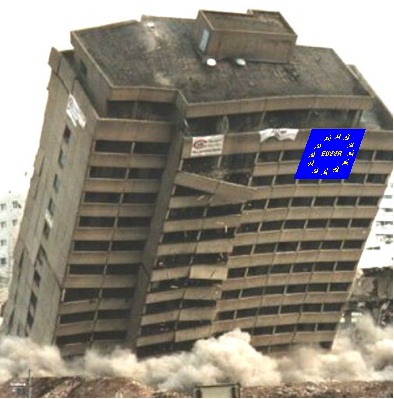 Marine Le Pen: EU will collapse like the Soviet Union 
The leader of France's far-Right party has vowed that the European Union would "collapse like the Soviet Union" as she conspired to form what would be the most radical faction yet seen in the European parliament.
Marine Le Pen, buoyed by a weekend by-election triumph in southern France, criticised the EU as a "global anomaly" and pledged to return the bloc to a "cooperation of sovereign states".
She said Europe's population had "no control" over their economy or currency, nor over the movement of people in their territory.
"I believe that the EU is like the Soviet Union now: it is not improvable," she said. "The EU will collapse like the Soviet Union collapsed."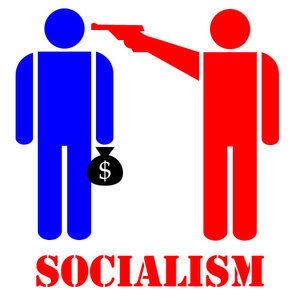 Birmingham, once the powerhouse of the nation, has been destroyed by decades of entrenched socialism 
What's wrong with Brum?
EVERYTHING, according to a damning new report by Ofsted chief Sir Michael Wilshaw who has described it as a "national disgrace" which compares unfavourably with Cuba and parts of Eastern Europe.
I don't dispute his analysis for one moment. But I certainly don't share theSchadenfreude many will be experiencing on having their worst suspicions confirmed about arguably Britain's most despised city, home – so opinion surveys keep telling us – of Britain's least favourite accent. As someone who used to speak with that accent myself – Alvechurch C of E Primary – and whose grandfather and great-grandfather made their fortunes there, I see no cause for gleeful cackling: only despair at the tragedy wrought against our once-proud country by decades of entrenched socialism.
British Anti-Israel MP Gets More Than He Bargained for at Debate
George Galloway confronted by British student in protest over "racist" decision to boycott Israelis.
First Publish: 10/15/2013, 2:35 PM
Hamas Prime Minister Ismail Haniyeh meets with British MP George Galloway
Flash 90
Anti-Israel sentiment on British campuses is nothing new.
Radical anti-Israel speakers and campaigners feature on a regular basis at many universities, so the appearance of George Galloway, an opponent of Israel so determined to attack the Jewish state that he recently blamed it for the gas attack on Syrian civilians in a Damascus suburb in August, would hardly have turned any heads.
But the UK's most famous anti-Israel Member of Parliament got a little more he bargained for at a debate at the prestigious Oxford University.
British teacher's body 'found in desert' as two men are arrested over suspected murder 
Lauren Patterson went missing in Qatar on Sunday night [FACEBOOK]
Lauren Patterson, 24, who has been described as "beautiful and amazing" by friends was last seen at 1.20am on Saturday outside La Cigale hotel in Doha.
Her boyfriend James Grima sparked a major appeal on social networking sites on Sunday after she went missing but hours later claimed that she was dead.
The Qatar Interior Ministry said suspects had been arrested while The Times have reported that the body of Miss Patterson was found in the desert.
Her mother Alison Patterson is believed to have flown to the Arab state to identify a body.
Bradford Council to consider bid to make English Defence League illegal 
A motion to have the far-right English Defence League deemed an illegal organisation on grounds of terrorism will go before Bradford Council next week.
Respect councillors Alyas Karmani (Little Horton) and Ishtiaq Ahmed (Manningham) have put forward a motion for debate when the authority holds its full meeting on Tuesday.
They want to petition Home Secretary Theresa May to proscribe – be made illegal – the EDL and offshoot organisations "immediately".
 UK police foil Kenyan massacre copycat plot 
London: British law enforcement agencies say they have averted a plot to orchestrate a large-scale terror attack similar to the assault on Kenya's Westgate mall.
Police are questioning four men in their 20s on suspicion of terrorism after they were detained on Sunday in pre-planned, intelligence-led raids.
A British security official says the men were planning a shooting spree akin to the Westgate attack in Nairobi, in which at least 67 people died.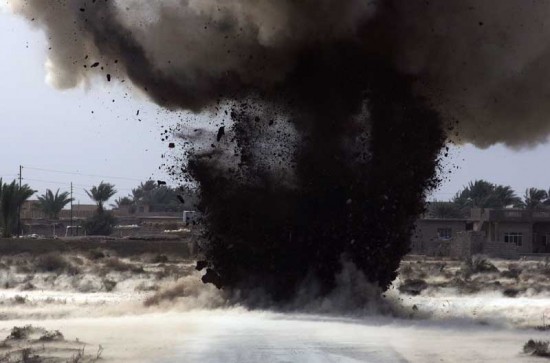 Syria minibus blast: Mine 'kills 21' in Deraa province 
At least 21 people have been killed by an explosion that struck a minibus in southern Syria, activists say.
Six women and four children were among those who died when the vehicle hit a landmine in the town of Nawa, in the province of Deraa, the UK-based Syrian Observatory for Human Rights reported.
Opposition activists blamed forces loyal to President Bashar al-Assad.
The area is in rebel-held territory, but is close to the Tal al-Jumaa army base, which is currently under siege.
The UN says more than 100,000 people have been killed in the fighting that has ravaged Syria for two-and-a-half years – with civilians often in the firing line.
Immigration: 'One In Five Marriages A Sham' 
Video: Sky News is on hand as a couple are accused of a 'sham' marriage
By Mark White, Home Affairs Correspondent
Up to one in five marriages conducted in civil ceremonies in parts of the country may be bogus, one of Britain's most senior registrars has warned.
In an interview with Sky News, Mark Rimmer, the chairman of the Local Registration Services Association, said 20% of weddings in urban areas were suspicious – the worst it has ever been.
Home Office figures show the number of reported cases has tripled in the last three years to 1,800.
Terror raids: Police get more time to quiz suspects
Police have been given more time to question four British men being held over an alleged terror plot.
The Met said six addresses were searched across the capital
Detectives have until Sunday to interrogate the men, who are being held on suspicion of the commission, preparation or instigation of acts of terrorism.
They were detained after a series of raids in London on Sunday.
Whitehall officials have said the alleged Jihadist plot was "serious" and intended to use firearms in the UK.
But they said it did not appear to be on anything like the scale of earlier major plots, such as the airline liquid bomb plot or the Birmingham rucksack bomb plot, which resulted in convictions.
Support The Tommy-Quilliam Process – Don't Let It Become A Missed Opportunity 
EDL Buck: "From the rhetoric of some far left groups, and some of the more extreme elements within the Muslim community, they are disappointed with the rapprochement between the Quilliam Foundation and Tommy Robinson. Many may lament the possible end to their days of violence and provocation as counter demonstrators. Perhaps they resent the likelihood that they are going to have to actually listen to people who have different opinions. Are they actually incapable of setting their name calling strategies aside and engaging in rational and civilized debate?"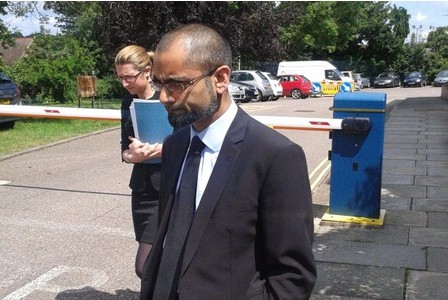 Zahid Akram threatened to expose the girls who provided indecent images unless they went 'certain steps further'
A teacher has admitted blackmailing teenage girls and demanding sexual images from them.
Zahid Akram, 37, entered guilty pleas to four charges of blackmail and one of causing or inciting a 13-year-old girl to take part in pornography.
Exeter Crown Court heard Akram, of Redditch, Worcestershire, used the internet to persuade girls to pose in their underwear.
Akram threatened to expose the images unless the girls provided pictures that went "certain steps further" and pay for mobile phone top ups, the court was told.
The father-of-two even messaged one terrified victim the Christian names of her parents and threatened to show them the pictures if she did not meet his demands.
Gays should be executed in an ideal world says Chairman of Luton Islamic
NIGERIAN prisoners in Britain will be sent home to serve the remainder of their jail sentences under a deal agreed between the two countries 
There are 534 Nigerian nationals currently in UK jails [GETTY]
I am clear that more foreign prisoners must serve their sentences in their own countries.

Prisons Minister Jeremy Wright
More than half of the 534 Nigerian nationals currently in UK jails could be deported under the new prisoner transfer agreement, which is currently being discussed.
A major stumbling block to deportation of foreign nationals in the past has been the condition of prisons in their own countries, but the UK has promised £1million to Nigeria to help improve its jails.
Families evacuated after suspicious package found in Hall Green 
Families evacuated after suspicious package found in Hall Green
Police have evacuated nearly 20 homes in Birmingham as bomb disposal experts examine a suspicious package.
A 50-metre cordon was erected in Hazelville Road, Hall Green , after the item was found inside a house this morning, police said.
Nine homes either side of the targeted address have been evacuated.
A West Midlands Police spokesman said: "A 50-metre cordon has been put in place in Hazelville Road, Hall Green, this morning after a suspicious item was found inside a house.
Muhammed Tariq has taken Saniya, six, out of school after her sacred taweez was confiscated by teachers
Muslim father removes six-year-old daughter from school in protest at teacher confiscating special Islamic necklace she was playing with
A Muslim father has removed his six-year-old daughter from school in protest at her teacher who confiscated her Islamic necklace.

Muhammed Tariq, 34, said his daughter Saniya was upset after a teacher took away her religious locket because she was swinging it around in class.
The Year 2 pupil was told to take off her taweez – a chain containing verses from the Koran – after she was caught playing with it at Nottingham Academy last Monday.