Sanity! An end to statism 101!
I hear that he's reading a statement that he didn't craft and is not responsible for teh words he's mouthing, but I applaud whoever wrote the speech.
NOTE: This comes at a time when imperial president of the US is busy passing massive state entitlements while the welfare state implodes.
H/T: Teemu Asikainen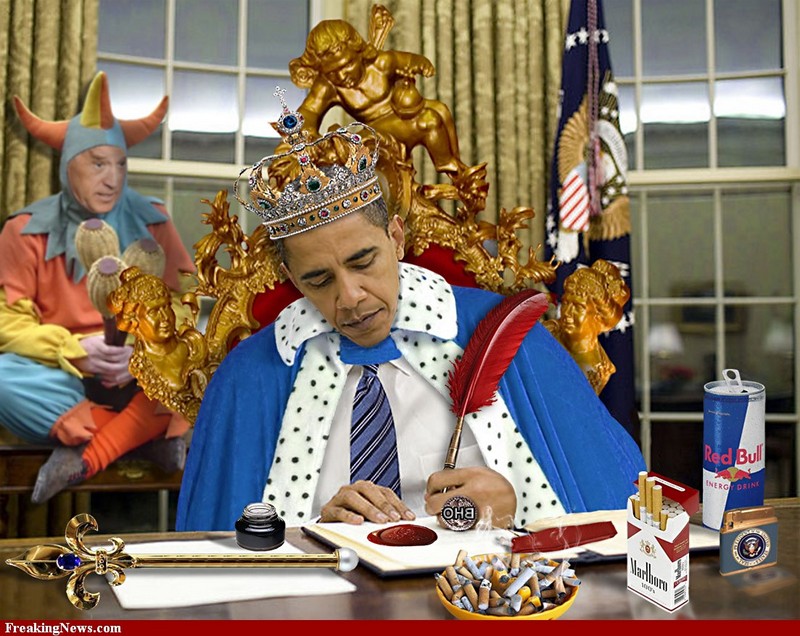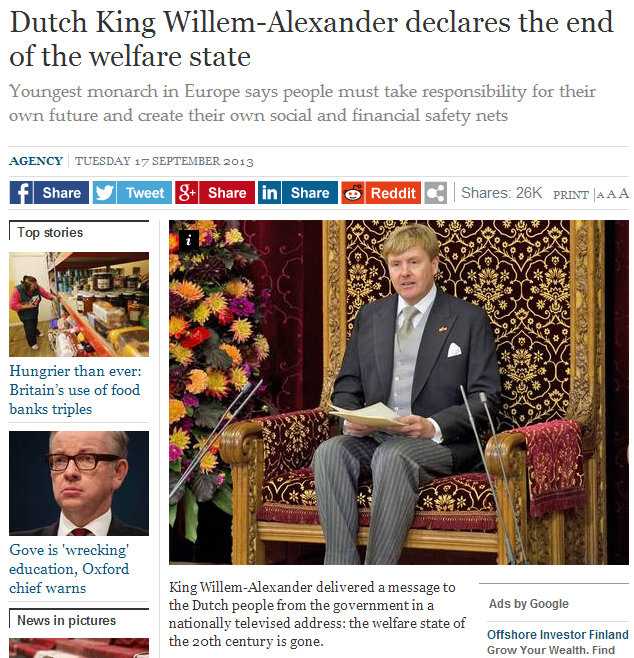 In its place a "participation society" is emerging, in which people must take responsibility for their own future and create their own social and financial safety nets, with less help from the national government.
The king traveled past waving fans in an ornate horse-drawn carriage to the 13th-century Hall of Knights in The Hague for the monarch's traditional annual address on the day the government presents its budget for the coming year. It was Willem-Alexander's first appearance on the national stage since former Queen Beatrix abdicated in April and he ascended to the throne.
"The shift to a 'participation society' is especially visible in social security and long-term care," the king said, reading out to lawmakers a speech written for him by Prime Minister Mark Rutte's government.