The US has been turned upside down and inside out and backwards for so many decades, the first major upheaval being Soviet infiltration in the 30's and 40's, (American Betrayal) the second being, Muslim Brotherhood infiltration (Muslim Mafia). The American project is now being finished off with the coup de grace of two consecutive Obama administrations cementing them both in place. Hello Ameritopia.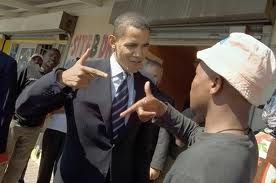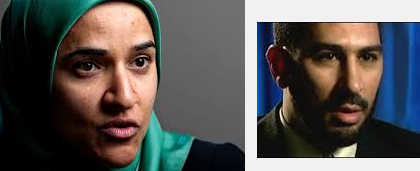 New Extremist Foxes Welcomed into U.S. Chicken Coop
by Douglas Murray
October 10, 2013 at 5:00 am
Say hello again to two of the most over-promoted and sinister figures involved with the current U.S. government: Mohamed Elibiary and Dalia Mogahed. If you were one of those Christian Copts standing in the ruins of your village or church, what message would you take from all this?
Imagine that in recent weeks alone, dozens of Muslims around the world had been murdered by Christian extremists armed with suicide belts and similar paraphernalia.
Imagine that at the same time, around other parts of the world, Christian mobs had set fire to, and burned to the ground, the holy places of some of the oldest and most established Muslim communities in the world.
Do you think there would be a reaction to such events? Probably yes.
Would that reaction be wholly negative and unceasing in its condemnation? Probably yes.
Would it be remotely conceivable that a senior U.S. government official or advisor would have used the opportunity to claim that Muslims who had been targeted had brought it upon themselves? Probably no.
Welcome then to the mirror-image of the real-world persecution of Christians that is going on across the globe today.
And say hello again to two of the most appallingly over-promoted and sinister figures involved with the current U.S. government: Mohamed Elibiary and Dalia Mogahed.
Of course, you may not want to: as the terror goes on worldwide, and the situation around the globe slips continuously in the Islamists' general direction, there is a growing and terrific ennui among much of the West. Among much of the Western world, terrorists' marauding is another case of, "Oh, just that Islamism again." You say a person is not good? Well, we can't be bothered to find out. The very condition that so few people can raise themselves to be bothered is part of the problem: "The trouble with all the nice people I knew in Germany," the British author Stephen Spender wrote in his Berlin diary in the 1930s, "is that they were either tired or weak."
Thankfully there are a number of people who can still rouse themselves to point out how outrageous Western governments' hiring policies are these days — as when Mohamed Elibiary was promoted to the U.S. Department of Homeland Security's Advisory Council. Yet despite these heroic individuals pointing out Elibiary's track record of support for Islamists worldwide, the appointment held — and so it was that the U.S. government welcomed another fox into its chicken coop.
Now an American official can not only fail to stand by America's friends – he can actually blame them for the persecution they are suffering.