Whining Muslim alert.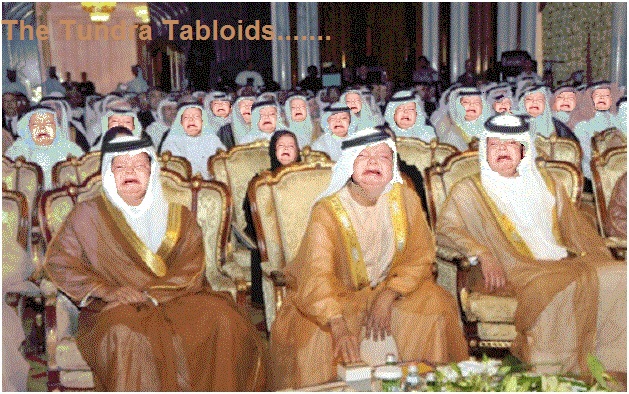 No one is forcing these Muslim parents to enroll their kids at Catholic school, it's a free choice, either accept the guideline laid down by the school that affects everyone, or take a hike.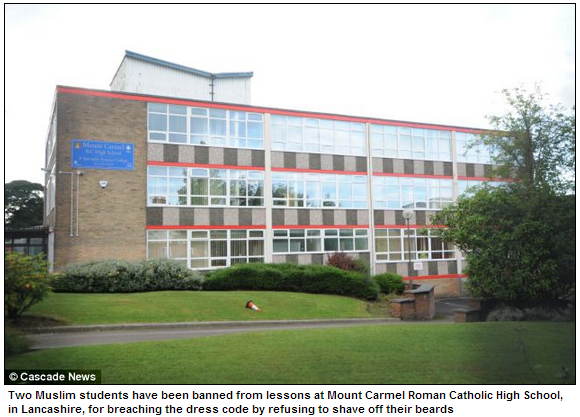 Muslim pupils, 14, banned from the classroom at Catholic school for refusing to shave off their beards after claiming their religion forbids it
Students have been in 'isolation' at Lancashire school for almost a month

The school has said the pupils, both 14, are breaching the dress code

Families say the boys are suffering discrimination at the school

They say beards are symbol of faith and the religion forbids them to shave

Two teenage Muslim pupils have been put into 'isolation' and banned from lessons after refusing to shave off their beards for religious reasons.
Mount Carmel Roman Catholic High School, in Accrington, Lancashire, has said the two 14-year-olds are in breach of the dress code, which bans beards as well as false nails, fake tan, make-up, dyed hair and inappropriate jewellery.
But the boys' families have said they are suffering discrimination because beards are a symbol of faith and their religion forbids them to shave