The Guardian journalist actually thinks this to be a bad thing..
He should be championing their 7th century rooted society like the Left does in every other case of indigenous expression.
H/T: Fjordman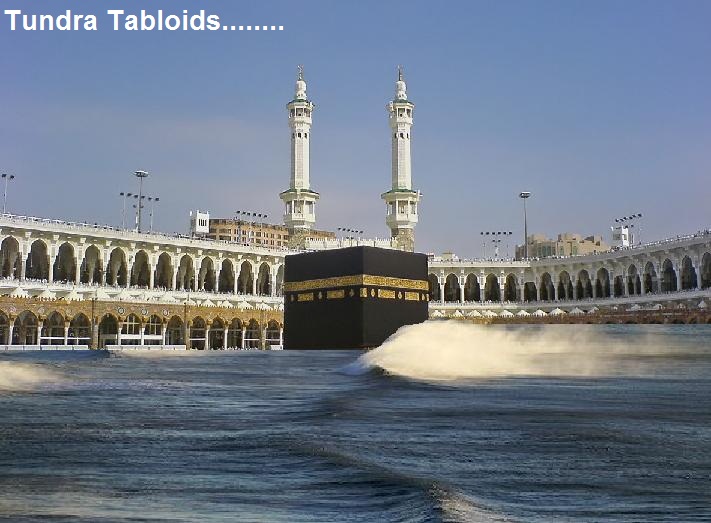 As the Hajj begins, the destruction of Mecca's heritage continues
Pilgrims follow in the footsteps of the (TT: Islam's) prophet Muhammad, but there is little of his legacy left in Islam's holiest city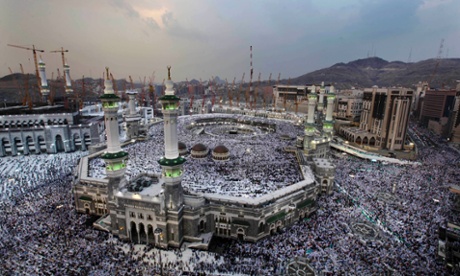 Two million Muslims have flooded into Saudi Arabia's Mina Valley from Mecca for the start of the Hajj pilgrimage this week. Dressed in simple white garments and freed from their worldly possessions, they are following in the footsteps of the prophet Muhammad. But in Islam's holiest city, there is increasingly little sign of the prophet's legacy – or the frugal life he espoused.
"The authorities are trying to destroy anything in Mecca that is associated with the prophet's life," says Irfan al-Alawi, director of the UK-based Islamic Heritage Research Foundation, who recently returned from a trip to the city. "They have already bulldozed the house of his wife, his grandson and his companion – and now they are coming for his birthplace. And for what? Yet more seven-star hotels."
At the foot of the Khandama mountain to the west of the Grand Mosque, an innocuous white building stands alone, cast adrift in a sea of paving and tarmac. This small library was built to mark the site of the house where the prophet was born, known as the House of Mawlid, the remains of which Alawi says still lie beneath its raised plinth. But it is now in the path of bigger plans.