In most countries this would be factored into the case being investigated and reflected in the charges against them. In Islamo-nutjob world, however, it's not a done deal.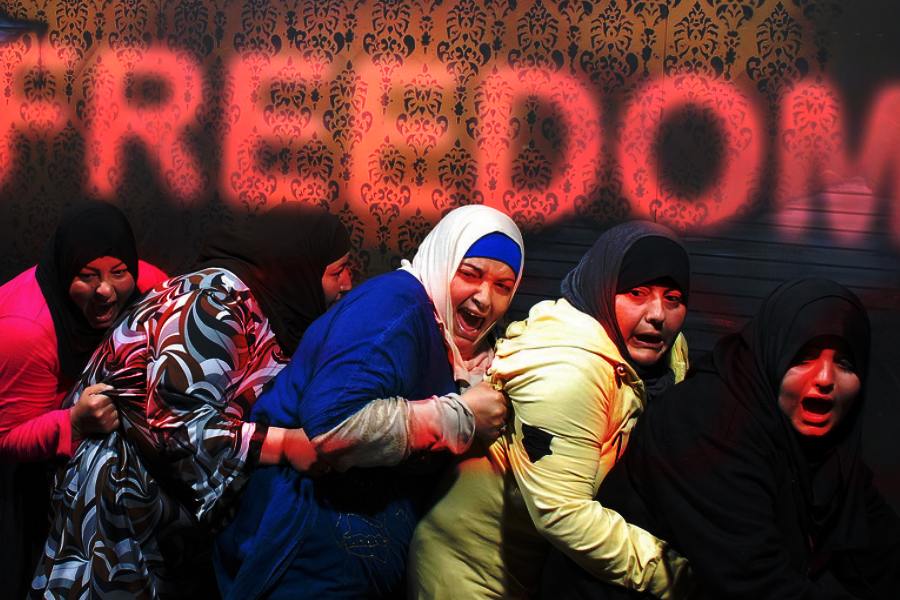 7 women charged with murder in Abu Dhabi allege forced prostitution
Defendants told officials the victim had used their passports to run brothel
By Nada Al Taher, Staff Reporter
Published: 17:41 September 30, 2013
Abu Dhabi: Seven women charged with murder say their victim was forcing them to work as prostitutes.
The defendants told public prosecution officials the victim was withholding their passports and was using them to run a brothel.
Investigations revealed the deceased had taken the Bengali women from a domestic helpers' recruitment agency in Ajman, giving them the impression that they had been hired as domestic workers.