CONGRATULATIONS BOSTON!
You had to beat my Detroit Tigers to get there, but once you did, you were my team. The Tigers beat the same team for the title in 68′.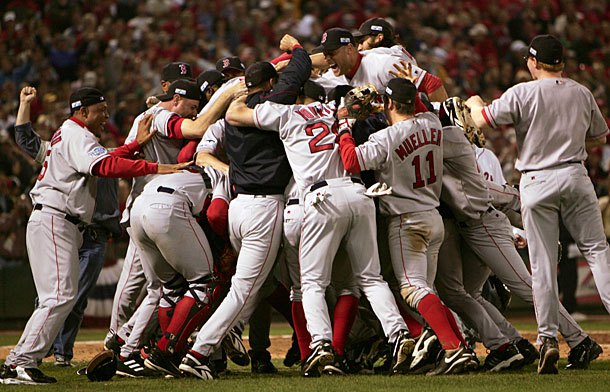 Boston Red Sox Win World Series With 6-1 Victory Over Cardinals At Fenway Park
October 30, 2013 11:23 PM
The Red Sox celebrate Shane Victorino's three-run double in the third inning of Game 6 of the World Series. (Photo by Rob Carr/Getty Images)
BOSTON (CBS) – The Boston Red Sox are once again World Series champions, and for the first time since 1918, they secured the title at Fenway Park.
Shane Victorino hit a three-run double off the Green Monster in the third inning, giving the Red Sox an early lead which they'd never relinquish. John Lackey allowed one run over 6 2/3 innings for the win, the second World Series-clinching win of his career.