This is not justice for the families of those who lost loved ones to these murdering bastards.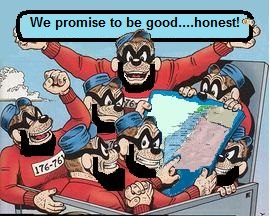 Israel to Release Next Round of Prisoners
Will release 26 convicted Palestinian terrorists on Tuesday
BY: Adam Kredo

Israel is set to release on Tuesday another 26 convicted terrorists from prison in a bid to keep stagnating Middle East peace talks moving forward, Israeli prison authorities announced early Monday.
This brings the total number of convicted murderers freed this year by the Jewish state to 52. Another group of terrorists are scheduled to be released in December.
The United States first pushed Israel to release 104 convicted Palestinian terrorists in August as a sign of goodwill in the peace process.
The latest prisoner release is taking place as Palestinian terror attacks against Israel rise, leading some to warn that the deal is encouraging new waves of violence.
All 26 Palestinians slated to be freed Tuesday have been convicted of murder and carrying out terrorist operations. One of the soon-to-be-released terrorists hacked a Holocaust survivor to death with an ax, while another lynched and burned an Israeli soldier.
Israeli opponents of the prisoner release claim they are being blackmailed by the United States and Palestinians, who they accuse of forcing Israel to accept a one-sided deal.