It's never an outrage when they do it.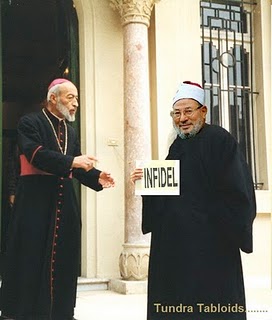 ASIA/SYRIA – Christian book burning in Raqqa
Raqqa (Agenzia Fides) – The militia of the Islamic State of Iraq and the Levant (ISIL), the faction that in several regions of Syria monopolized the armed insurrection against the regime in Damascus in recent days have organized a book burning of Bibles and Christian books in front of the Greek – Catholic church of Our Lady of the Annunciation in Raqqa, the Syrian city which has been for months under the control of anti-Assad militias. This information was reported by the indipendent Kurdish Agency – AraNews, known for its critical stance against the Syrian regime and in contact with activists and informers that from Raqqa have leaked the news via social networks.
More here. Via weasel Zippers