There needs to be more of this but on steroids.
H/T: Gaia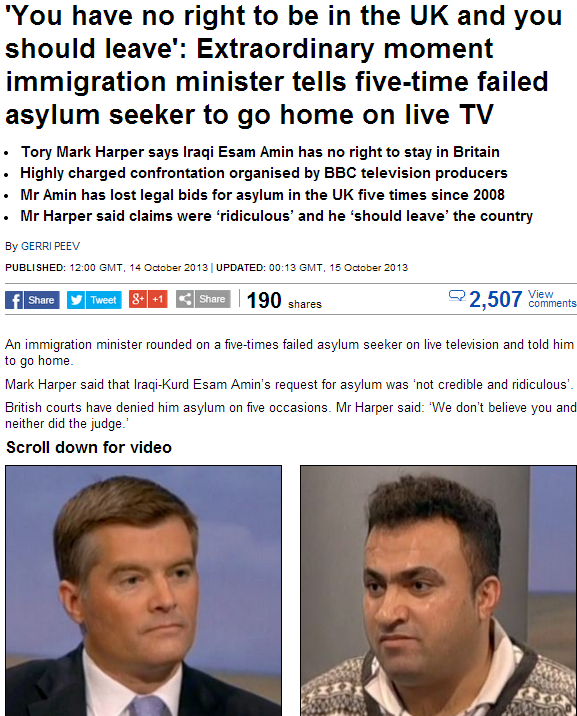 The senior Tory minister was responsible for the controversial 'go home' ads displayed on vans in London that told illegal migrants to leave the UK. Critics attacked the campaign as racist and offensive. But Mr Harper still wants to roll out the scheme across the country.

On the BBC's Sunday Politics West, Mr Amin, a refugees' rights campaigner, said he fled Iraq in November 2007 because his life was in danger.
He has tried to claim asylum in Bristol since 2008, and says he has been left with only £5 a day to live on after his most recent appeal.

A riled Mr Harper said: 'With the greatest respect, when you were here claiming asylum, taxpayers supported you. You now have no right to be in the United Kingdom and you should return.

Hardworking families will be sat there finding it incredible someone has had the chance to go through a system, have had a decision, have appealed it to a judge and they have been found not to have the need for our protection.