Time for 'Johnnie boy' to be sent packing.
Pretty pathetic isn't? This is the kind of squish leadership we have in the GOP, facing off with the most hardened kind of Marxists ever assembled in Washington. They haven't any strategy other than manage what the Democrats impose on the people. The makings of the perfect storm.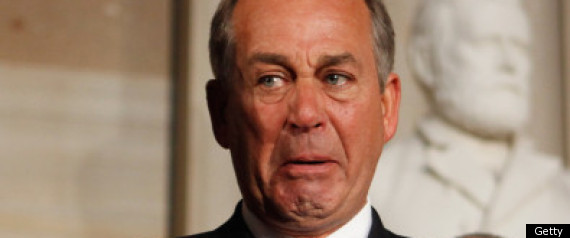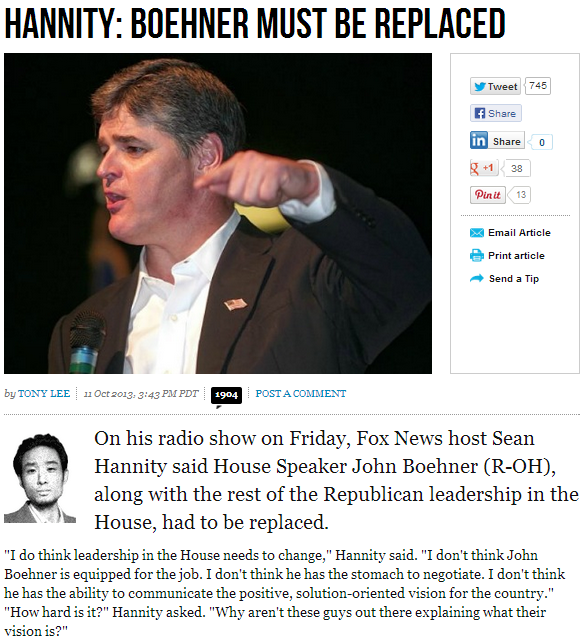 For instance, Hannity said Republican leaders have not done a good job of explaining how America's plentiful domestic energy sources can lead to prosperity. He also cited issues like health savings accounts and ways to reduce the country's debt to preserve the nation's solvency as missed opportunities. He said the GOP has a "communications problem" that has been reflected in the party's bad poll numbers.
More here plus video. (Vid has automatic play feature so I won't embed it)
NOTE: Liberty Amendments become all the more important with each days passing.