When a liberal European country starts victimizing journalists for having an opinion on what's secularism, it's lights out on the enlightenment.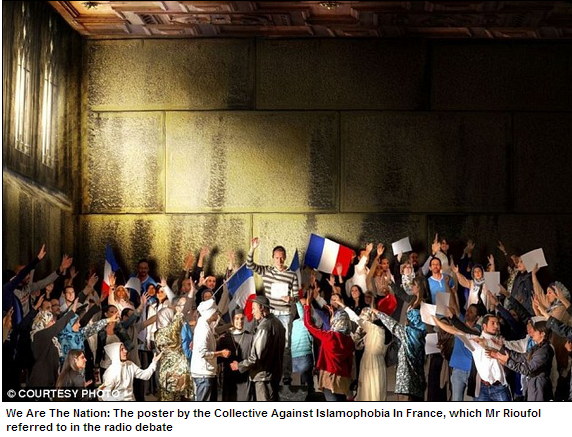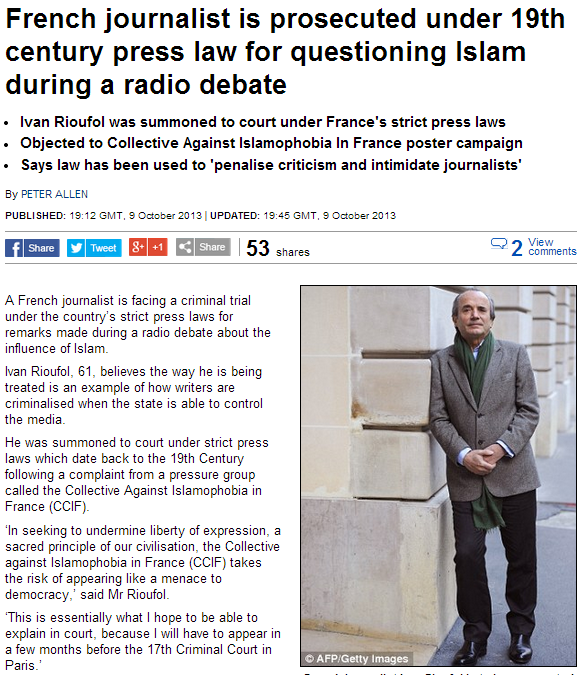 Mr Rioufol, who has written for Le Figaro newspaper for almost 28 years, made some allegedly defamatory remarks on November 15th 2012 during an RTL radio programme called 'We Reshape the World.'

Mr Rioufol particularly objected to a CCIF poster campaign which showed pictures of predominantly bearded and veiled Muslims under the slogan 'We are the Nation'.
The journalist said that this was against the spirit of France's inclusive, secular republic – something which CCIF objected to.

Mr Rioufol said that France's 1881 Press Law was being used to 'penalise criticism, intimidate journalists, censor the media' and even 'to reintroduce the offence of blasphemy'.