What's also shocking is to read people's comments advocating the worst from of hard tyranny imaginable. And they deem themselves to be 'compassionate' no doubt. Stunning.
To all those Finns out there that love Finnish MTV3's morning show where a certain hack journalist has a reocurring segment showing him roaming the Chinese country side (state approved of course) lauding the China's great advancements, think on this.
H/T: Cecilie Gamst Berg: "You do know how they've been implementing this policy, right? They've even killed babies after they were born. "Too many people struggling"? How about "government policy allowing the basest aspects of human nature free rein"?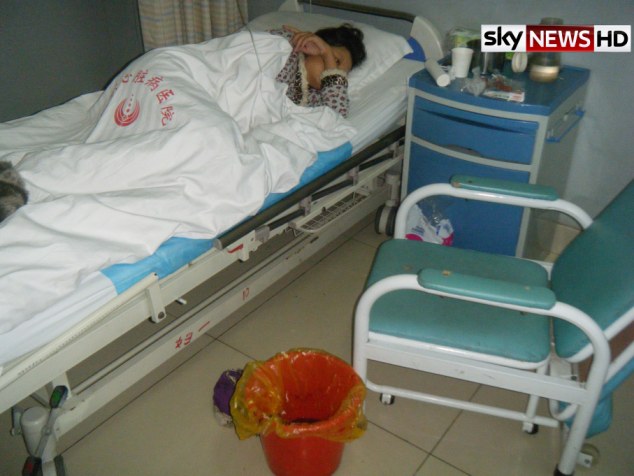 They subjected her to this physical and mental torture because of the country's one baby policy. They already had a son, so the government killed their unborn child.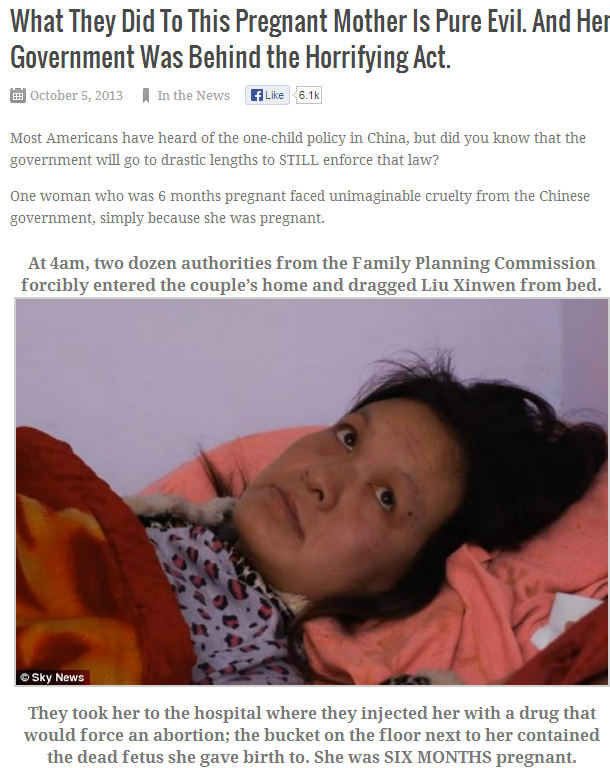 Read more here.