Grade-A buffoons.
This is a meaningless exercise in futility.
H/T: Brian of London via Barry Rubin
They are embarrassed to be associated with the amateurism of the Obama administration's attempts to craft a plan that makes strategic sense. None of the White House staff has any experience in war or understands it. So far, at least, this path to war violates every principle of war, including the element of surprise, achieving mass and having a clearly defined and obtainable objective.

They are repelled by the hypocrisy of a media blitz that warns against the return of Hitlerism but privately acknowledges that the motive for risking American lives is our "responsibility to protect" the world's innocents. Prospective U.S. action in Syria is not about threats to American security. The U.S. military's civilian masters privately are proud that they are motivated by guilt over slaughters in Rwanda, Sudan and Kosovo and not by any systemic threat to our country.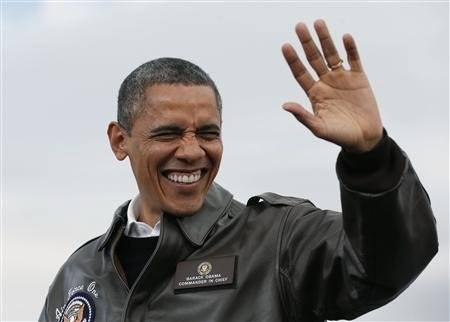 A war the Pentagon doesn't want
By Robert H. Scales, Published: September 6
The tapes tell the tale. Go back and look at images of our nation's most senior soldier, Gen. Martin Dempsey, and his body language during Tuesday's Senate Foreign Relations Committee hearings on Syria. It's pretty obvious that Dempsey, chairman of the Joint Chiefs of Staff, doesn't want this war. As Secretary of State John Kerry's thundering voice and arm-waving redounded in rage against Bashar al-Assad's atrocities, Dempsey was largely (and respectfully) silent.
Dempsey's unspoken words reflect the opinions of most serving military leaders. By no means do I profess to speak on behalf of all of our men and women in uniform. But I can justifiably share the sentiments of those inside the Pentagon and elsewhere who write the plans and develop strategies for fighting our wars. After personal exchanges with dozens of active and retired soldiers in recent days, I feel confident that what follows represents the overwhelming opinion of serving professionals who have been intimate witnesses to the unfolding events that will lead the United States into its next war.