This has to do with a case from over a year ago, in which Somali residents in Finland planned to send minors to terror camps run by al-Shabaab. They had only succeeded in getting a few thousand Euros together before the plot was discovered by police.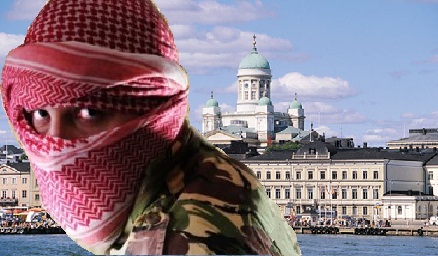 NOTE: A resident from Helsinki is believed to be involved in the Nairobi shopping mall massacre.
Terrorism pre-trial investigation nears completion
The extensive pre-trial investigation into terrorism allegations against six Finnish residents is nearing an end. Parties to the matter are to submit their final statements, after which the case will be transferred for consideration of charges.
The case marks the first time in Finnish history that the National Bureau of Investigation (NBI) will take part in a criminal terrorist investigation.
The case itself has remained somewhat shrouded in mystery since, in autumn of 2011, it was revealed that persons resident in Finland had outside links with the Somalian terrorist organization, Al-Shabaab.
Preliminary police investigations point the finger at a total of six people, all of whom deny having committed any crime.
Ringleader suspected of three terrorism related crimes
The NBI suspects the main perpetrator — a man resident in Finland — of committing three separate terrorist offences, including financing terrorism, recruiting persons for the purposes of terrorism and preparing for a criminal act with terrorist intent.
The suspicion of financing terrorism relates to some thousands of euros.
"The sum may seem small in Finland, but money collected for terrorist purposes is often accumulated from a multitude of small sources," the NBI's head of investigations, Kaj-Erk Björkqvist, said in an Yle interview.
Five funders, one camp recruiter, say police
Alongside the lead suspect, four persons are suspected of involvement in funding terrorism, and another is under scrutiny for preparing for a criminal act with terrorist intent.
The matter is known to concern the recruitment of young men, in aggravated human trafficking-type conditions, for training in a terrorist camp.
Terrorist offences were first written into the Finnish criminal law under their own chapter exactly ten years ago. This case will represent the first time the new articles are actually put into practice. YLE