This is who Obama and the rest of the dunderheads are aligning themselves with, and will thrust into power.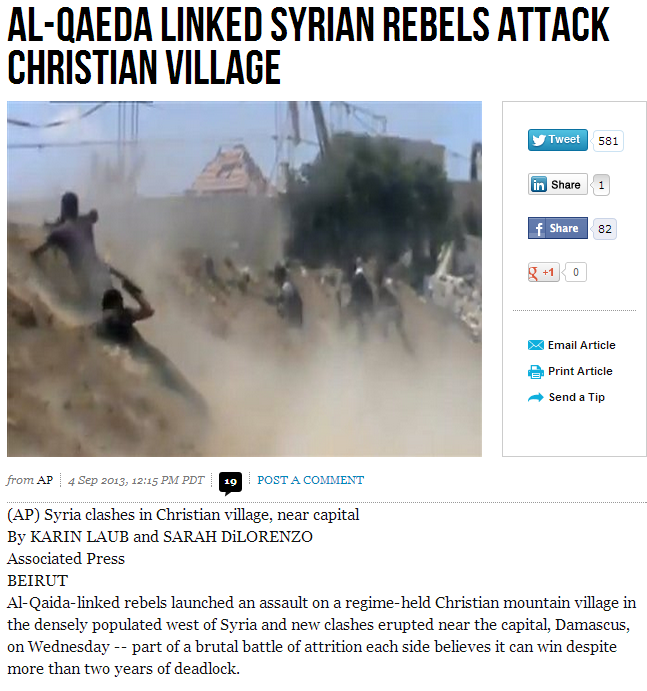 In the attack on the village of Maaloula, rebels commandeered a mountaintop hotel and nearby caves and shelled the community below, said a nun, speaking by phone from a convent in the village. She spoke on condition of anonymity for fear of reprisals.
With the world focused on possible U.S. military action against Syria, there were new signs of fragmentation in rebel ranks, with a small group of jihadis from Russia announcing it has broken away from an umbrella group known as Jabhat al-Nusra.