Rarely if ever have I agreed with anything this woman has to say, but in the words of an old George Jones song, "miracles appear in the strangest of places".
Former Finnish president, Tarja Halonen, on the recent failure by David Cameron to secure approval by the UK parliament for going to war against Syria, one of the first politicians in Europe who has admitted the probability that both sides have used banned weapons: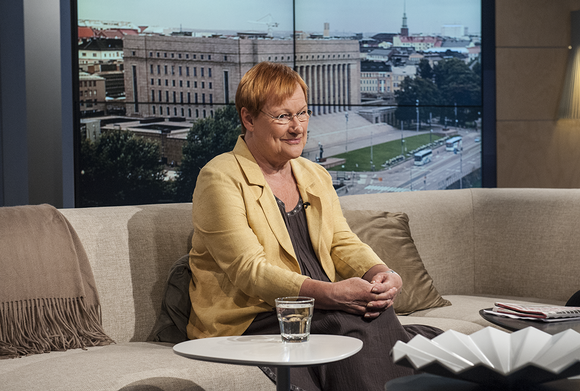 YLE: […] "As for the Syrian situation, surely no one will say that the use of chemical weapons there, or anywhere else, would be right," she added, also stating that in her opinion, the consequences of a retaliatory strike against the Syrian regime could be grave.

President Halonen, who was in office 2000 to 2012, said that the weakness of the United Nations is to be seen in the Syrian situation, "in that there is a desire to create a coalition outside the UN".

"My own suspicion is that banned weapons have been used by both sides. It is wrong to imagine that there are clear fronts there. It is very difficult to know who actually makes decisions. I do not assume that that there is anyone in the al-Assad family business pulling all the strings," said President Halonen.