That in itself is a form of soft racism.
believing that ethnic minorities are unable to rise to the standards enforced for the rest of society, they lower the standards. If I was a possible recruit coming from a non-British ethnic community, and told the bar was being lowered in order that I could join, I would be angry, and that's putting it lightly.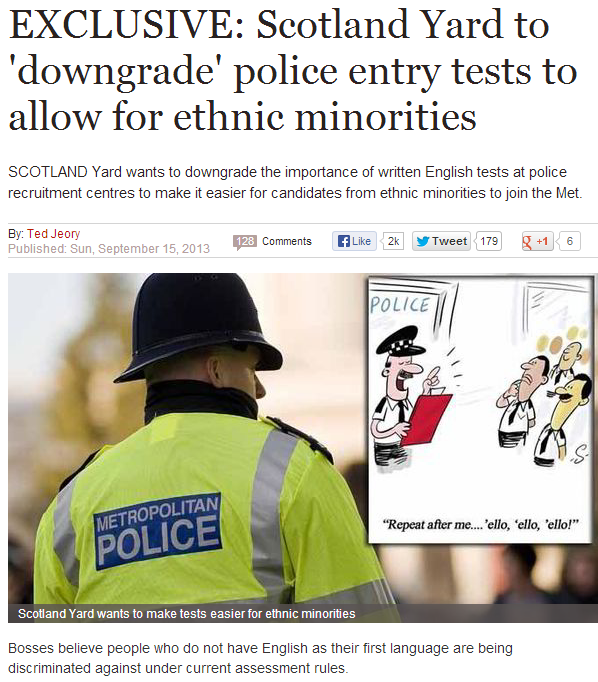 They have recommended the weighting placed on the "Written Communication" section of the Metropolitan Police's tough entrance exam is lowered.
However, they fear a "white backlash" among rank and file officers who feel they have already been passed over for promotion.
Home Affairs Committee chairman, MP Keith Vaz, said last night any move to drop standards would be "insulting" to ethnic minority candidates themselves, and would risk losing public cofidence.