The socialist twins in constant turmoil with the other.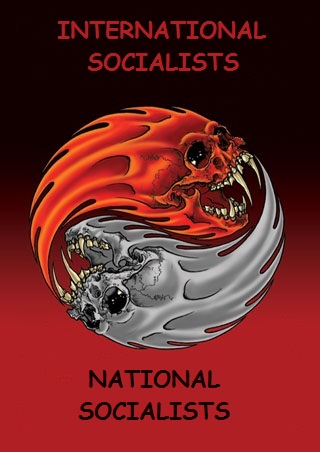 Anti-fascist protests across Greece turn violent (TT: as they always do)
Posted: Sep 18, 2013 7:43 PM FDTUpdated: Sep 18, 2013 11:33 PM FDT
By ELENA BECATOROS and DEREK GATOPOULOS
Associated Press
KERATSINI, Greece (AP) – Violent clashes broke out in several Greek cities Wednesday after a musician described as an anti-fascist activist was stabbed to death by a man who said he belonged to the far-right Golden Dawn party. More than 75 people were detained.
The death of Pavlos Fyssas, 34, drew condemnation from across Greece's political spectrum and from abroad. While the extremist Golden Dawn has been blamed for numerous violent attacks in the past, the overnight stabbing is the most serious violence so far directly attributed to a member.
Golden Dawn leader Nicholas Michaloliakos denied that the party had anything to do with the attack.
Fyssas, a hip-hop singer whose stage name was Killah P, died in a state hospital early Wednesday after being stabbed twice outside a cafe in the Keratsini area west of Athens.